David Perry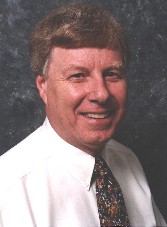 Dave Perry is the tenth, eleventh and twelfth grade Business Computer, A+ Certification and Networking Essentials instructor at Renaissance Charter School in Irving, TX. He received his degree in Education from the Massachusetts State College at Worcester. His prior experience includes teaching Biology and Earth Science at junior high and high school's in Hopkinton, MA. and Poughkeepsie, NY. Additionally, Dave has over ten years experience teaching business and computer applications to the staff of several property/casualty insurance companies. He has been chosen to represent his school district in the Texas Teacher of the Year 2001 competition.
He is a former Texas licensed Worker's Compensation claims adjuster. After 30 years of service in the insurance industry, he retired in 1995 as the Assistant Vice President of Southern Regional Operations for Continental Insurance Company. He holds the American Educational Institute's Senior Claims Law Associate designation and is a member of the Honorable Order of Kentucky Colonels. Dave is the owner of Computer Solutions.hlp, a computer-consulting firm located in Grapevine, TX.
He is the 2000 - 2001 President of the Colleyville Texas Evening Rotary club and received the Rotarian of the Year award for 1999. The club's primary focus is funding the Cook Children's Hospital of Fort Worth effort to furnish needed medications to underprivileged children in Tarrant County.
A Westborough, Massachusetts native, Dave has been actively researching the murder of President John F. Kennedy for over twenty-four years and has published numerous articles on his investigation of various facets of the assassination. Most recently he was the tour leader for the History America/History Channel's Kennedy assassination tour in Dallas.
Perry and his wife Nicole live in Grapevine, TX. They have a son and daughter, both married and living in the Dallas/Fort Worth area, along with two grandsons.