Afternoon Russ Schnell
Russ Schnell gave a plenary talk on large-scale plumes as monitored by NOAA's global network of observatories.
Judith Chow is pointing to Kaohsiung on Russ's globe.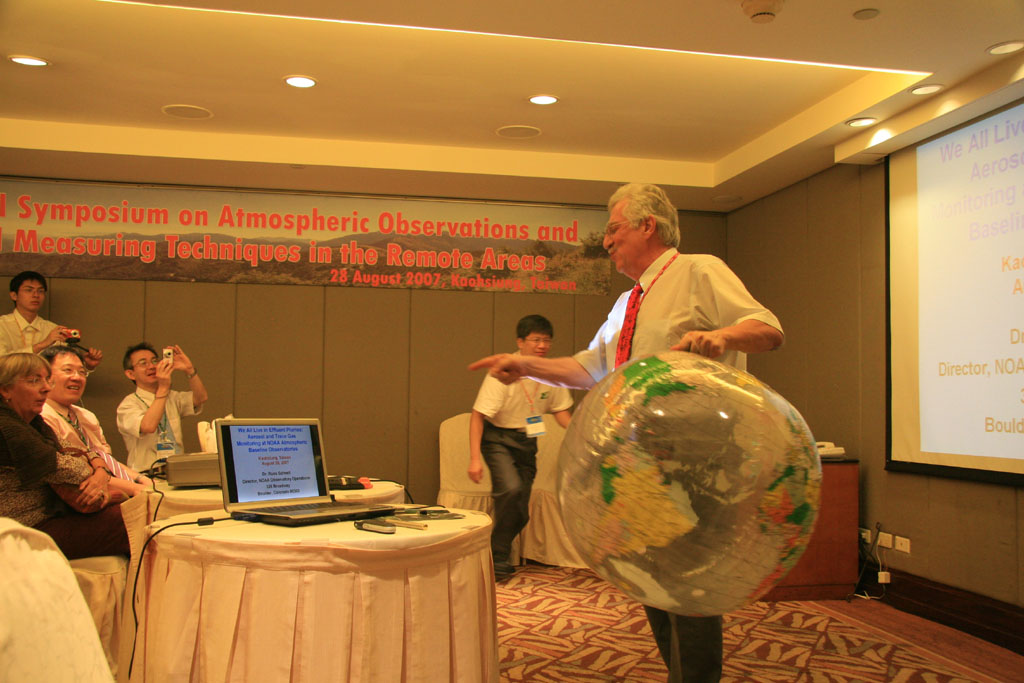 Russ kept everybody laughing with his humorous antics. But behind them was a serious message about global-scale transport of pollutants and natural aerosols.