Howard Hao-Hsian Chang 2
After dinner, we walked to the nearby Love River.
Here is a little street adjacent to the restaurant. The Love River lies just beyond the cross street in the distance.
One of the many beautiful bridges over the Love River. You can see some of the small tour boats on the right.
Howard in front of another of the bridges across the love River.
This half-fish, half-beast is some sort of symbol of Kaohsiung, I think.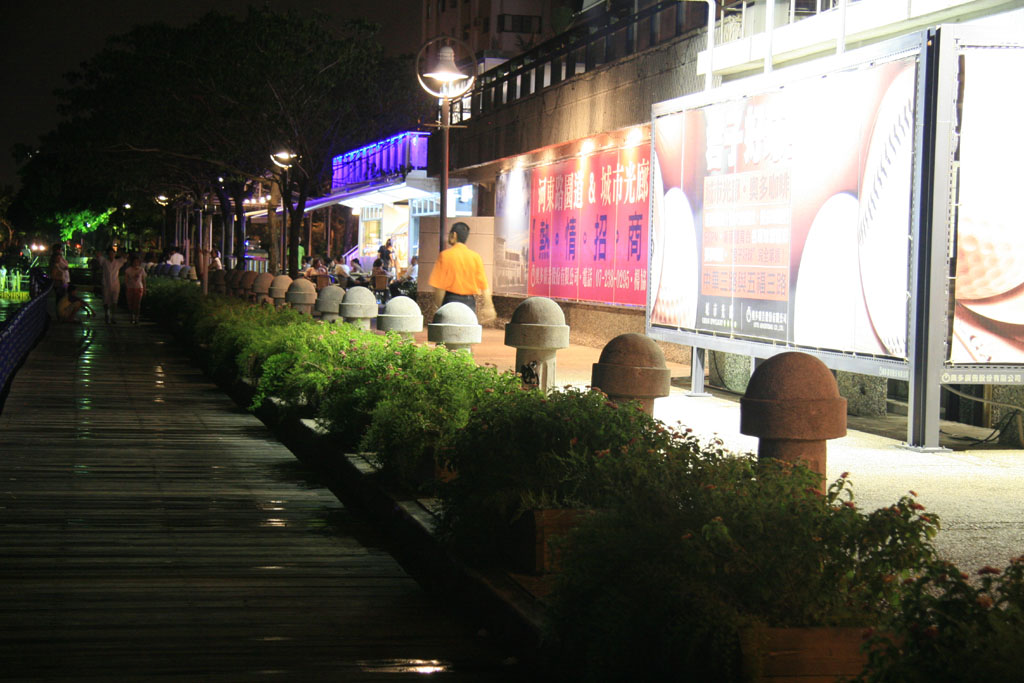 Some little stores alone the river.
One of the tour boats heading toward the dock.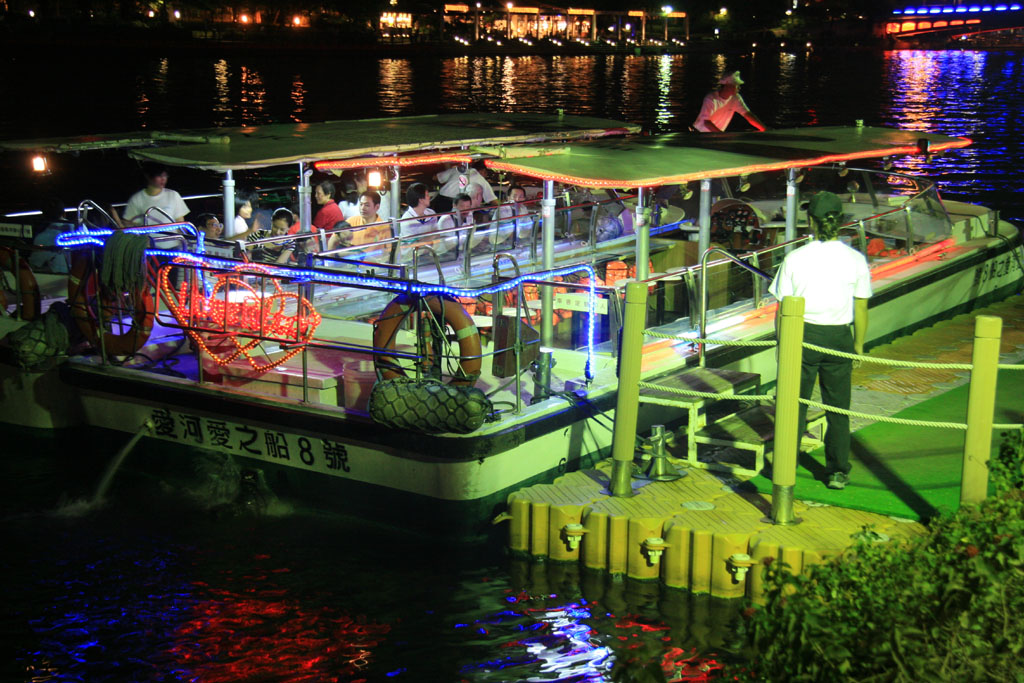 It's hard to read, but I think the inscription on the entwined hearts says Love River.
You can sit on these benches day or night.
A tour boat passing under one of the bridges of the Love River.