Tour 2
The part of the group that elected to sit on the upper deck. They guy in the green shirt (with the camera) is Zhang Daizhou, a Chinese who has been working in Japan for some years.
Leaving the little harbor.
Heading out toward the big harbor.
The captain and the guide.
A typical local ferry.
The Kaohsiung harbor is very industrial, because Taiwan has to import 90% of its raw materials. The storage bins on the right are for cement. Taiwan needs to import cement because its environmental laws prohibit it from defacing its mountains to get it.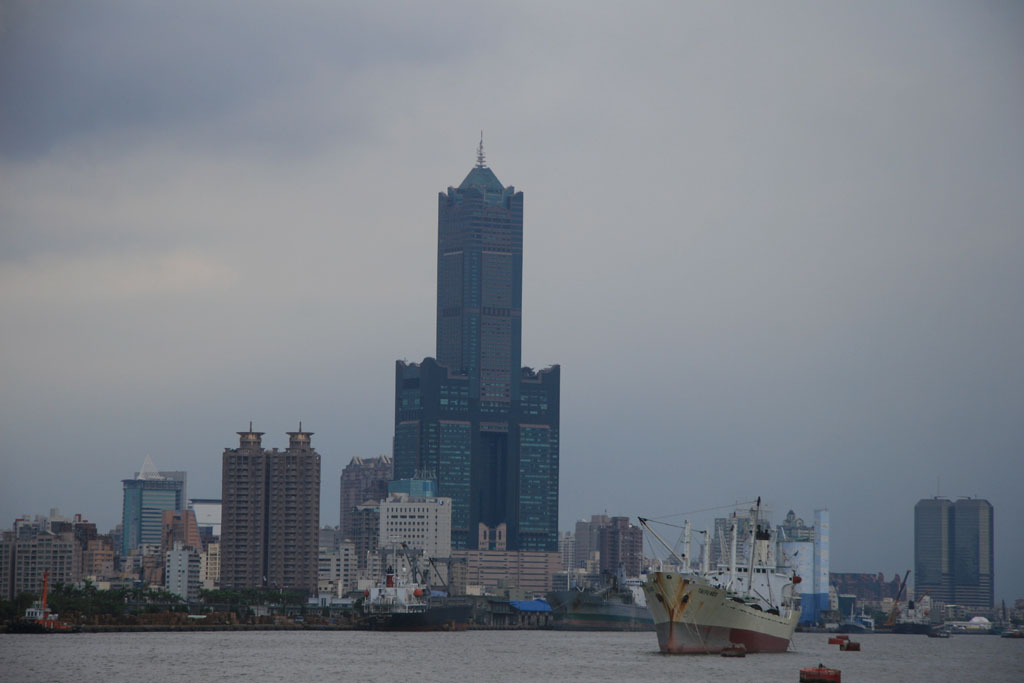 This shows how close the Splendor Hotel (in the Tuntex Sky Tower) is to the harbor.
Ships from the Taiwanese Navy.