Beijing Normal University 3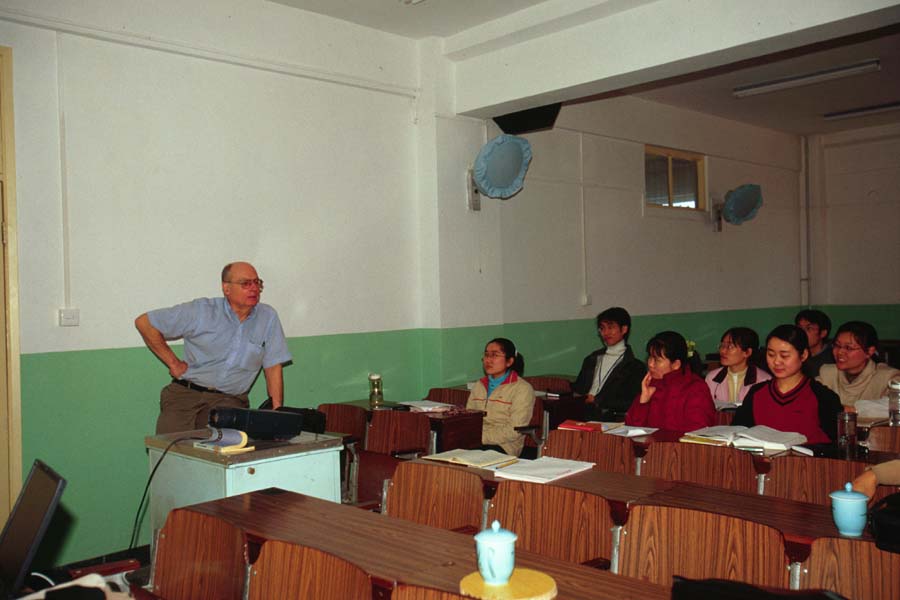 More discussion of Hui's work.
Somebody was making a humorous point. I hope it was me.
The presenter in action.
Another wildly humorous point.
We all had tea to drink during the presentation.
I have no idea what's going on here. You can see one of Hui's slides, about the futility of cluster analysis on her samples.
Prof. Zhuang took us all to dinner after the presentation. This is what it looked like near the beginning.
A closer view of dinner. Everybody is giving me the V for victory sign because that's what I use to try to get them to smile. Instead, I get all these signs back, sometimes even with chopsticks.
Ahead to Forbidden City 1
Back to BNU 2
Back to Beijing March 2003