Forbidden City 7
Retracing our steps. You may recall some of these scenes from before.
Look at all those dragons again!
Here we are back at the main entrance, about to leave toward Tiananmen Square just across the street to the south.
Here we are outside with the famous picture of Mao. I never fail to be impressed by this place. If you look at the second door from the left, you will see the 9 x 9 arrangement of big, round metallic nails.
One of the great lions guarding the Forbidden City. The street is just to the left, and Tiananmen Square is on the other side of it. Unfortunately, we couldn't go there because the Congress of the People's Deputies was still in session at the Great Hall of the People, and the entire square was cordoned off. We couldn't even cross under the street.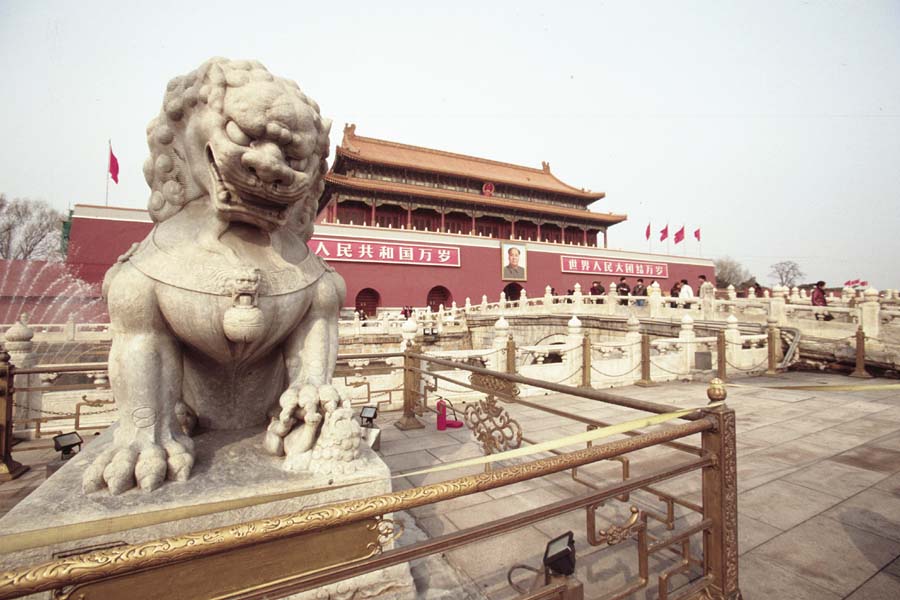 A front view of the lion.
Ahead to Great Wall 1
Back to Forbidden City 6
Back to Beijing March 2003