Sunday the 23rd of January 2005—2
Jinjin (Wang Jianjun) shoveling snow.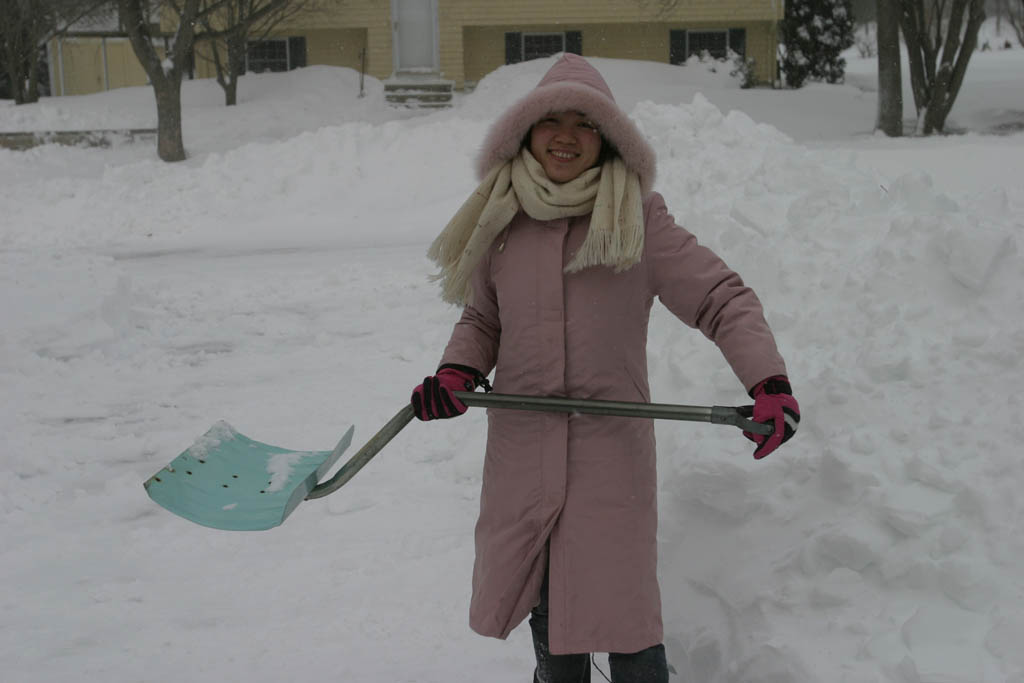 She claimed to be happy, but I wasn't so sure.
Jinjin viewing the fruits of our labor.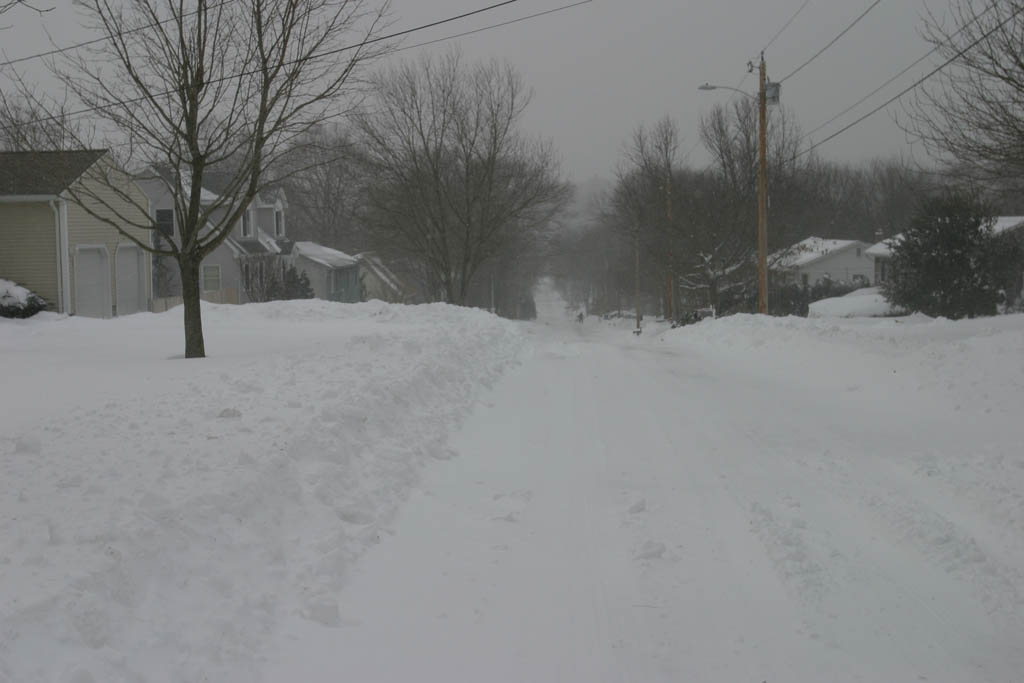 A view down Birchwood Drive.
Along Lupine Trail. Note the snow swirling.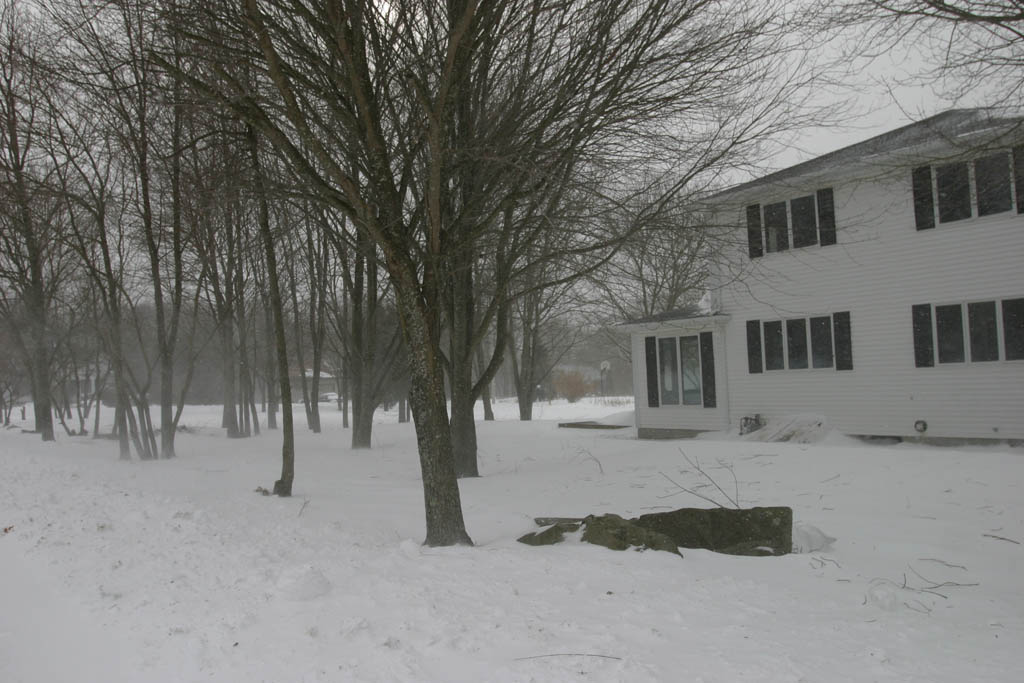 The upper part of our back yard.
Jinjin is wondering whether it will ever end.
The winds were so strong that they kept the snow from accumulating on the branches. Note the complete absence of snow on the trees.