China Buffet 3—Staff and Customers
On the left is a new waiter, Chen. He is from Malaysia. On the right is a Thomas, who used to work in the kitchen.
Chen setting a table.
Thomas is a happy guy.
Thomas is a very handsome, friendly guy. He tells me that he is looking for a girlfriend. She must be honest, beautiful, smart, rich, and willing to tolerate him. Anyone interested should write me at krahn@uri.edu. :-)
Here are some more pictures of Thomas, so that all those beautiful girls can check him out better. But be forewarned: he tells me that he is very fussy.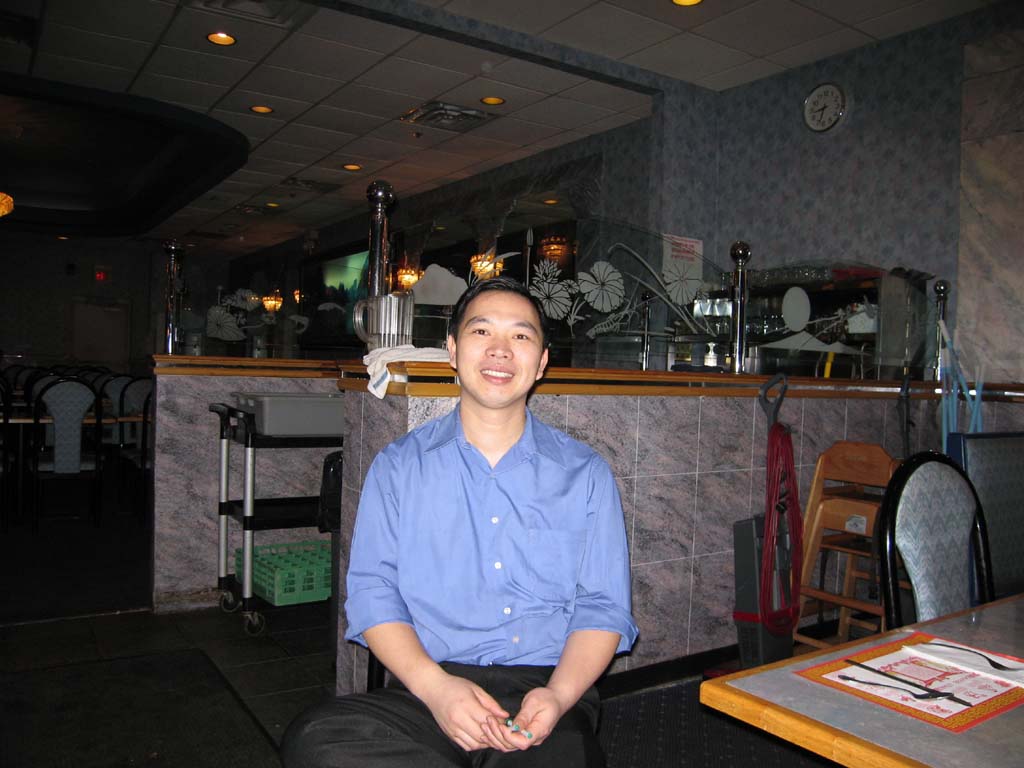 The next two pictures are to prove that I really go there!