Down The Other Side 1
After spending 15 minutes or so at the top, it was time to climb down the other side. I was very impressed by the degree of care that the Wuyishan authorities have taken to provide a safe environment for the climb down. The steps were wide and easy to manage for even the novice climber. It made the experience a most pleasant one.
"Number-one mountain," which means the best anywhere. I'm not sure the management of Huangshan would agree. I think they're both great!
To the other side of the mountain and the trail down.
The forest at the top, with peaks in the background.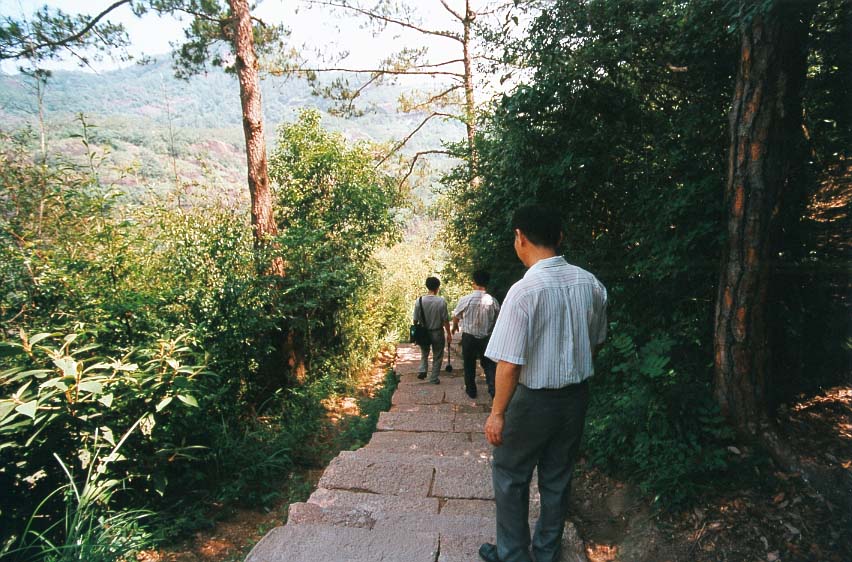 A sample of the easy, safe steps. If you fall off, the woods stops you from anything worse.
Chen Liqi enjoying his climb back down to the river valley.
Wouldn't you like to climb down steps like these?
A exposed area of rock that becomes a stream when it rains. You can see the shallow holes created by the rushing water.
Zhang Yaolong enjoying the view. How many times has he passed this place?