Jimei 1
Just north of Xiamen proper is Jimei District, which contains Jimei Town. Much of the area has been funded by Mr. Tan Kahkee, a native of Xiamen who made his fortune in Singapore and returned to bestow much of his wealth on his hometown. Among other educational institutions, Jimei University is now located there. We visited the island of Aoyuan, otherwise known as Turtle Park, where these pictures were taken.
A view from the end of Turtle Park.
A view out over the open water south of Turtle Island. The fenced-off areas are for aquaculture, a profitable industry that has become controversial because it releases large amounts of pollutants to the waters around Xiamen. The city government is taking steps to remove the pens and their pollution, but has a long way to go.
The guardian bird looks over Turtle Island.
The photographer rests next to the bird.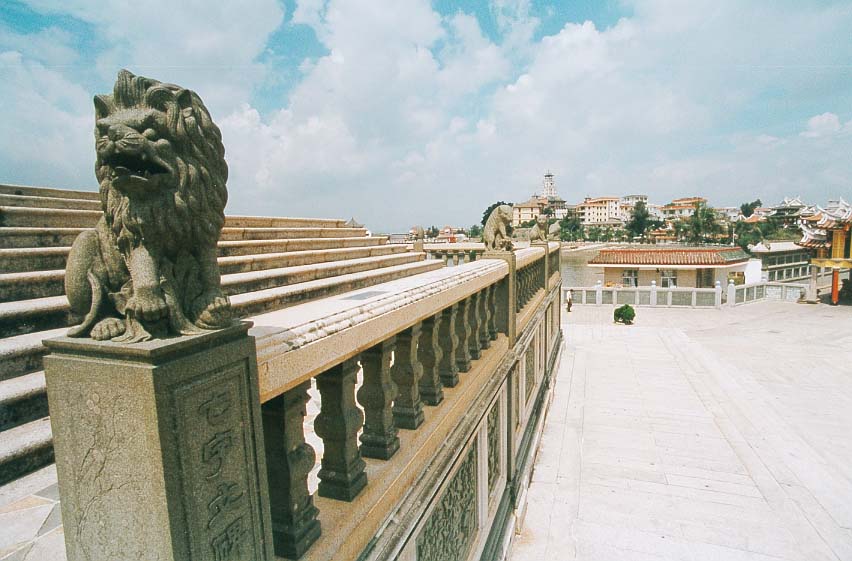 The guardian lion.