Rafting 3
The rafting tour continues...
A massive rock around the bend.
Our guide providing useful information about the formations on the other side. Again see the rocky bottom on the right.
Heavenly Tour Peak as we were approaching Five Bend. You can see some buildings and people at the bottom, as well as the rest stop and cement stairs to the top.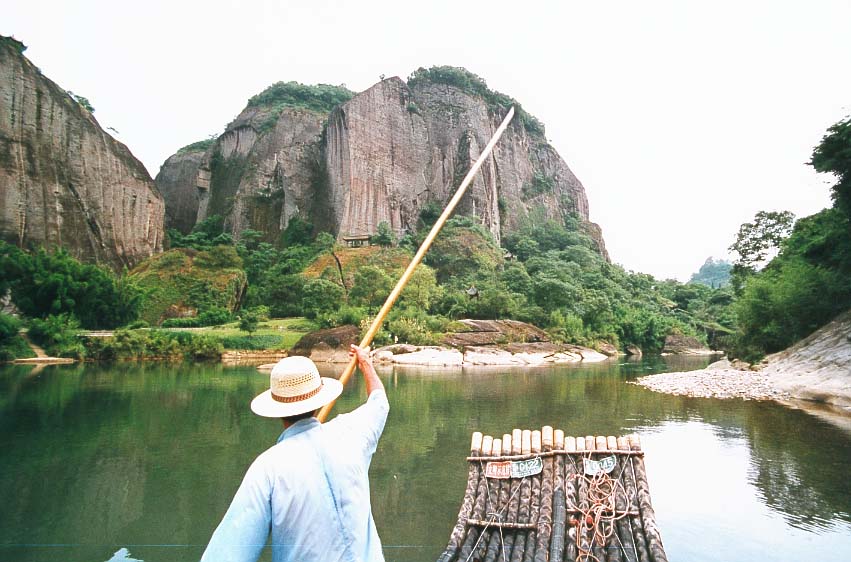 Five Bend and the fish place (Blue Pool).
Just past Five Bend.
More holes in the rock.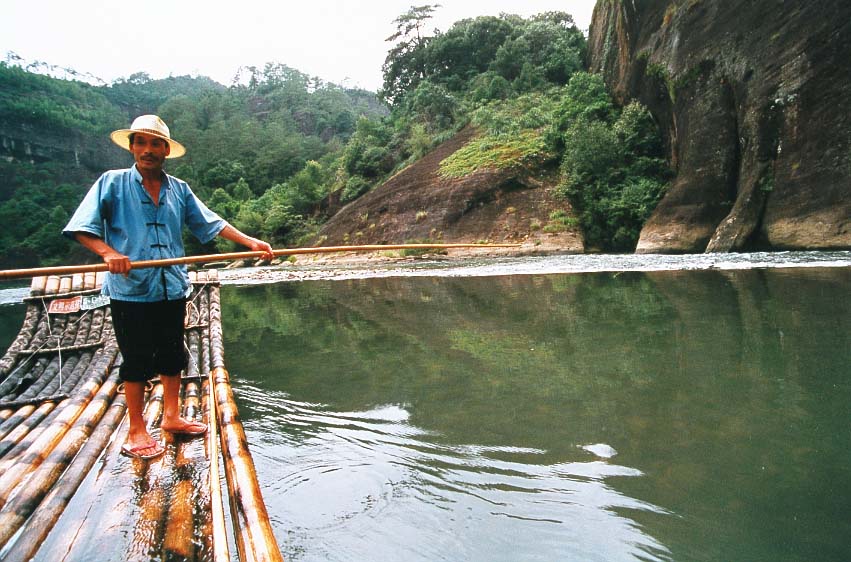 This photo illustrates how the water would come up between the bamboo poles, which were lashed together but not sealed like a regular boat. We were thus kept afloat solely by the buoyancy of the bamboo.