Thursday afternoon presentations—1
On the first Thursday afternoon I was in Beijing, Prof. Zhuang arranged for me to give a talk that eventually turned into dueling PowerPoint presentations. I went first, and was followed by him and members of his group. There are some photos from that afternoon.
Here is Yuan Hui on the roof of the Science and Technology Building just outside her office in Room 1202. Hui will be coming to the University of Rhode Island next fall, to succeed Guo Jinghua, who will be retuning at the end of August. Both girls are from the northeastern town of Shenyang.
A long view of the roof. Hui's office is behind the window on the right.
Hui receiving a telephone call from Prof. Zhuang.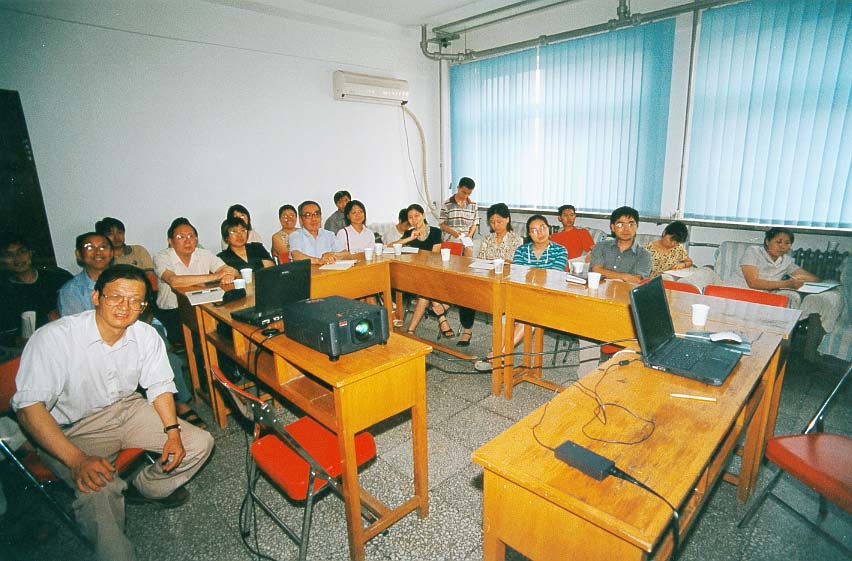 Prof. Zhuang (right front) and his group, plus some visitors, awaiting my talk on Chinese aerosol.
I am presenting a map of wind speeds in China that Jinghua and I call "That Face," after the song from "The Producers."
A light moment during my presentation.
Note the audience's undivided attention. (!)