At The Top 1
My best pictures of Wuyishan came from the top. The weather was perfect. Enjoy!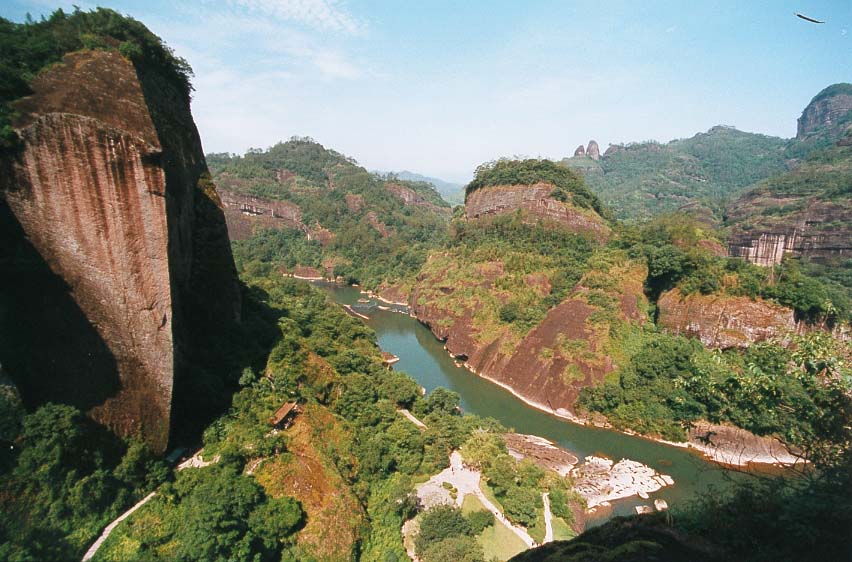 The scenery around Five Bend looks very different from near the top than from the bottom. Here you are struck as much by the green as by the rock.
A little place for rest along the way.
Almost at the top.
Deputy Director Li Linmei and me.
The top. Note the steady stream of people climbing.
The view of Five Bend from the top.