Along Houston Street
Dallas County Administration Building.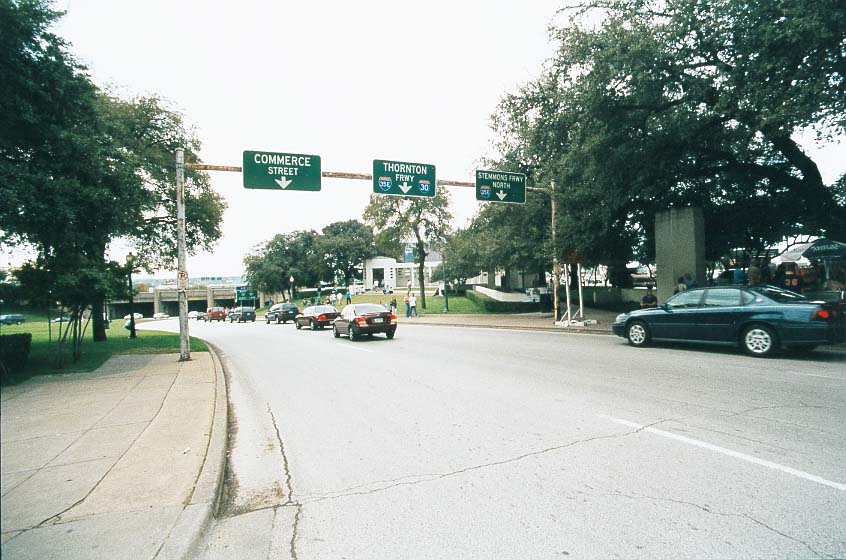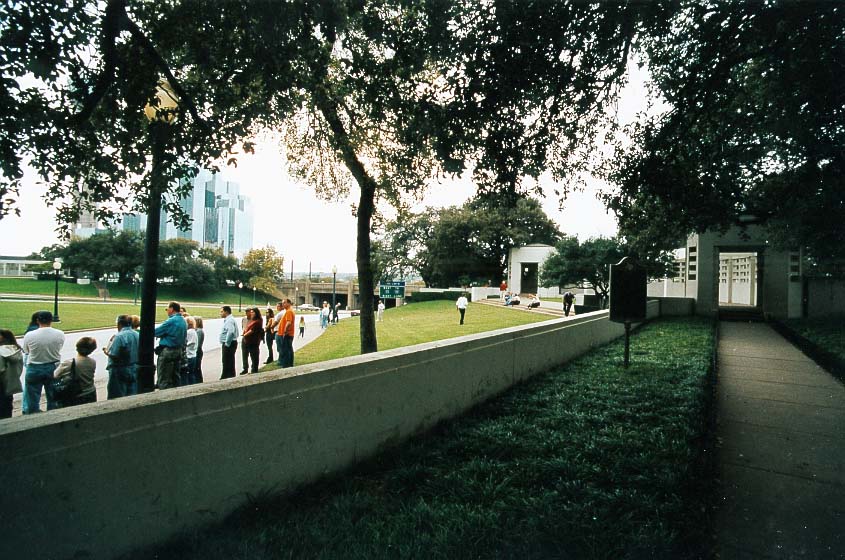 John Neely Bryan, 1810–1877
Margaret Beeman Bryan, 1825–1919
"In 1839 Tennessee lawyer John Neely Bryan chose this high bluff and shallow ford on the Trinity River as site for a trading post. Finding Indians scarce when he returned in 1841, he platted a town, installed a ferry, and called the place Dallas. In the 1840s, the Republic of Texas opened its Central National Road from here to the U.S. Border, and drew settlers to this area with liberal land grants.
Margaret Beeman was a daughter of John Beeman. a prosperous man from Illinois, of North Carolina heritage. At 15, she met Bryan at the Cross Roads Camp Ground, Bowie County. Her father staked his claim about eight miles from Bryan's town. She and Bryan married in 1843, and became parents of six children. Margaret, her father, and other relatives strongly supported Bryan's work as "Father of Dallas."
Bryan went to the California Gold Rush in 1849, but gained no fortune. After his return, he donated 98 city lots for a courthouse and county seat, then sold his ferry and remaining interest in the townsite. In poor health for many years, he died in Austin at 67. Margaret Beeman Bryan lived to age 94, and saw Dallas attain a population of over 150,000."
"This site was originally owned by John Neely Bryan, the fonder of Dallas. During the 1880s French native Maxime Guillot operated a wagon shop here. In 1894 the land was purchased by Phil L. Mitchell, president and director of the Rock Island Plow Company of Illinois. An office building for the firm's Texas division, known as the Southern Rock Island Plow Company, was completed here four years later. In 1901 the five-story structure was destroyed by fire. That same year, under the supervision of the company vice-president and general manager F.B. Jones, work was completed on this structure. Built to resemble the earlier edifice, it features characteristics of the commercial Romanesque revival style.
In 1937 the Carraway Bird Corporation purchased the property. Later, under the direction of D.H. Byrd, the building was leased to a variety of businesses, including the Texas School Book Depository.
On November 22, 1963, the building gained national notoriety when Lee Harvey Oswald allegedly shot and killed President John F. Kennedy from a sixth floor window as the presidential motorcade passed the site."