11 January, White Cloud Mountain—2 Nengren Temple, Middle Level 2
Here are more pictures from the middle level of Nengren Temple.
A view up toward the main building.
The main building of the middle level.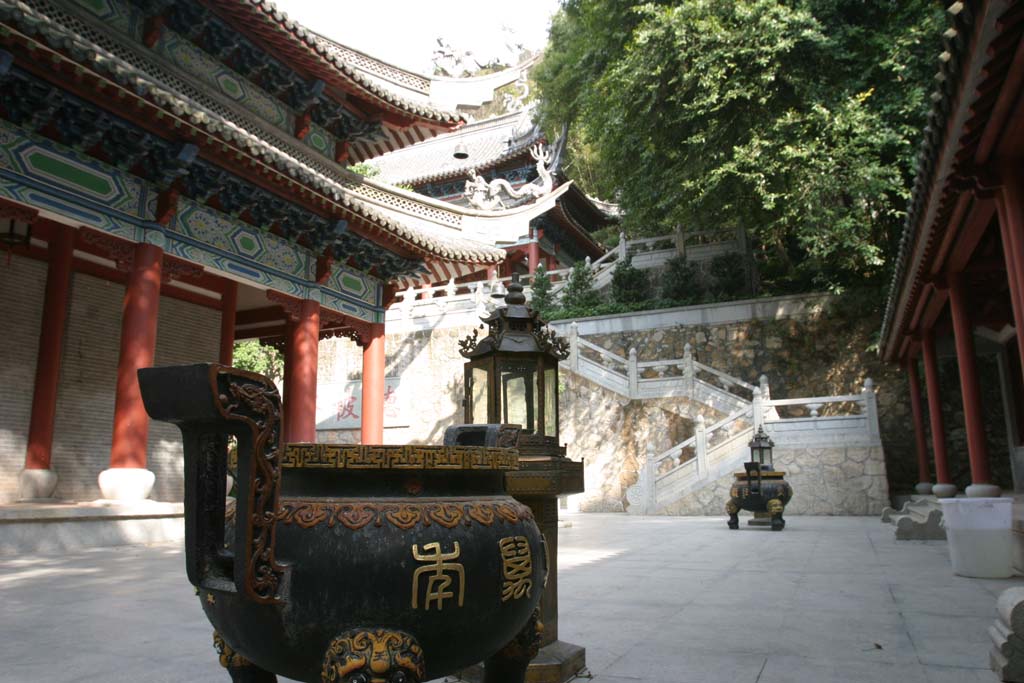 A look up toward the third level.
A honored citizen who became godlike.
The main building and the cable car to the top of White Cloud Mountain.
Look at all those dragons!
Xiaohong and Jianwen.
You are supposed to get good luck if you wash your hands with water from this spring.
Another Buddha.
Some of the beautiful local vegetation.