Zhongshan University 2—Mei's Talk
This brief series of pictures is on Mei's talk.
Mei's talk was announced on this board, both in English and Chinese.
Setting up the projector.
Getting ready.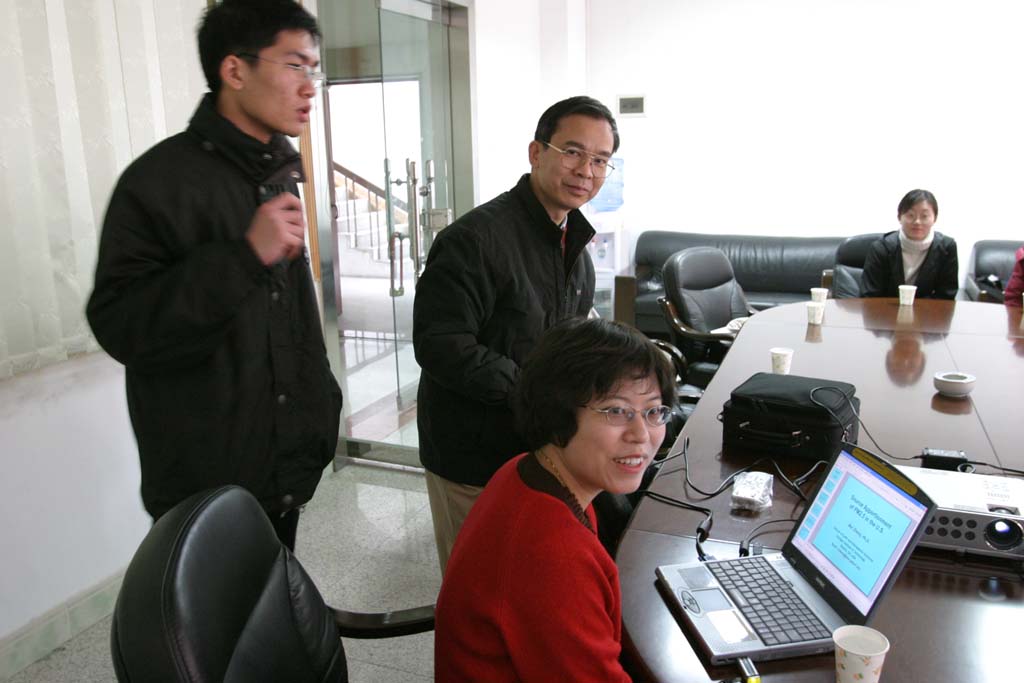 The man behind Mei is Fan Shaojia, Associate Professor and Deputy Dean of the School of Environmental Science and Engineering.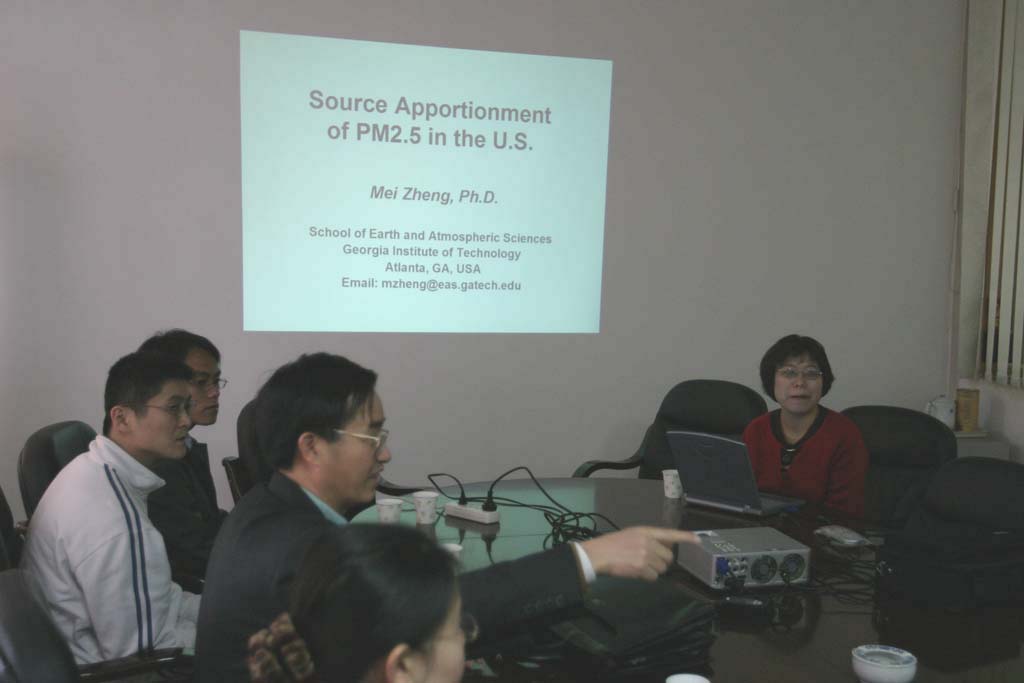 Prof. Fan and three of the students.