Zhongshan University 4—A Short Walk
After lunch, the four of us took a short walk on the grounds nearby.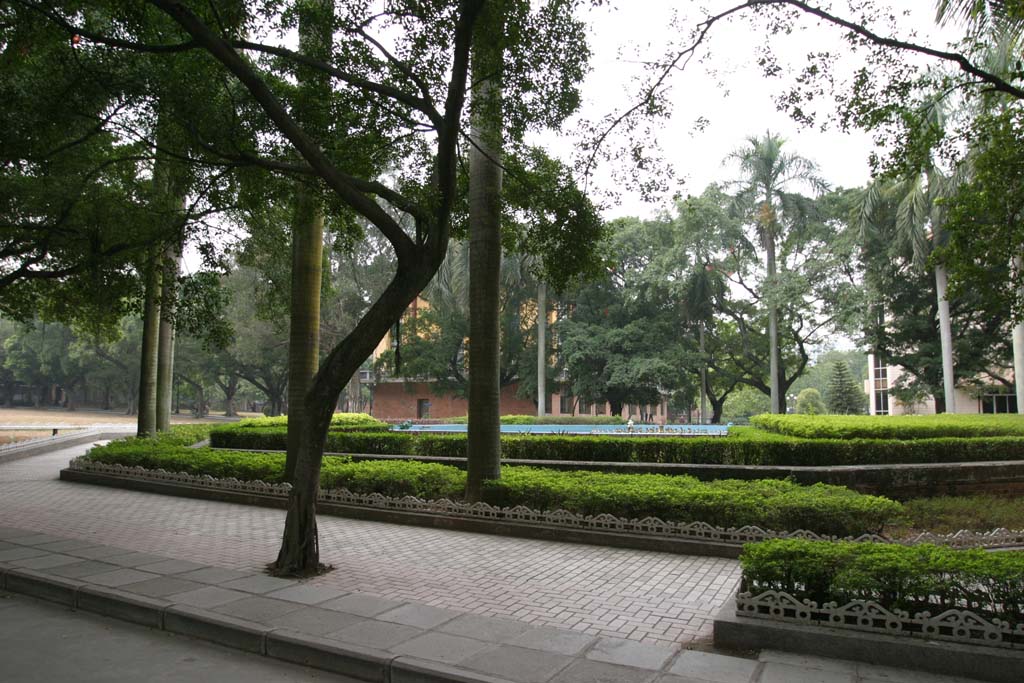 This part of the campus featured a long strip of green ground (running left to right here) with a small road on each side. The opposite road is over by the brick building.
The restaurant on the left, with one of the main road of the campus straight ahead.
Prof. Li and Mei are talking casually. Here you can see the width of the green strip.
A nice little scene.
Prof. Fan and Mei.
Prof. Li and Mei.
Mei and Prof. Li are walking ahead.
The trees around here have the most interesting roots!
Prof. Li, Mei, and Prof. Fan.
Me.