Zhongshan University 6—A Longer Walk 2
Here are more photos from my walk around the campus of Zhongshan University.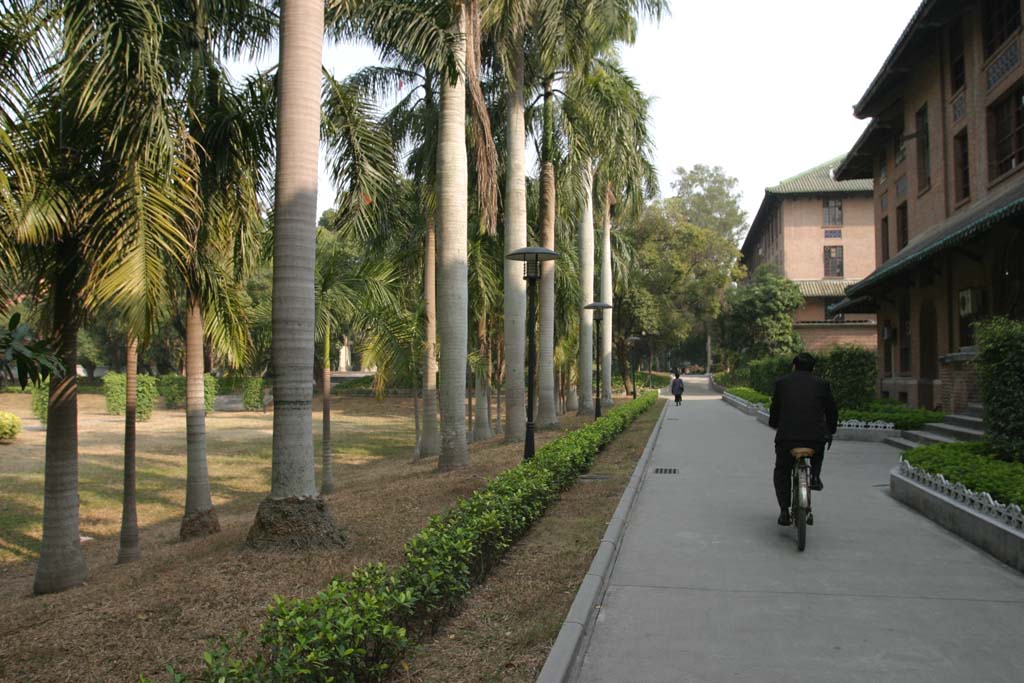 A statue of Sun Yat-Sen, after whom the university is named. (He took on the name Zhongshan while living in Japan.)
If you look very carefully, you can see that 2004 is the 80th anniversary of Zhongshan University, here called Sun Yet-sen Unversity.
One of the administration buildings (I think).
Statues of famous men in Chinese history.
The statues were lined up in front of this building.