Views From The Flight To Beijing 4
The last series of pictures from the flight to Beijing.
See the haze everywhere in the valleys?
Same here.
Now it's almost too dark to take pictures.
We are closing in on Beijing. Haze everywhere.
A mountain and a town to its left.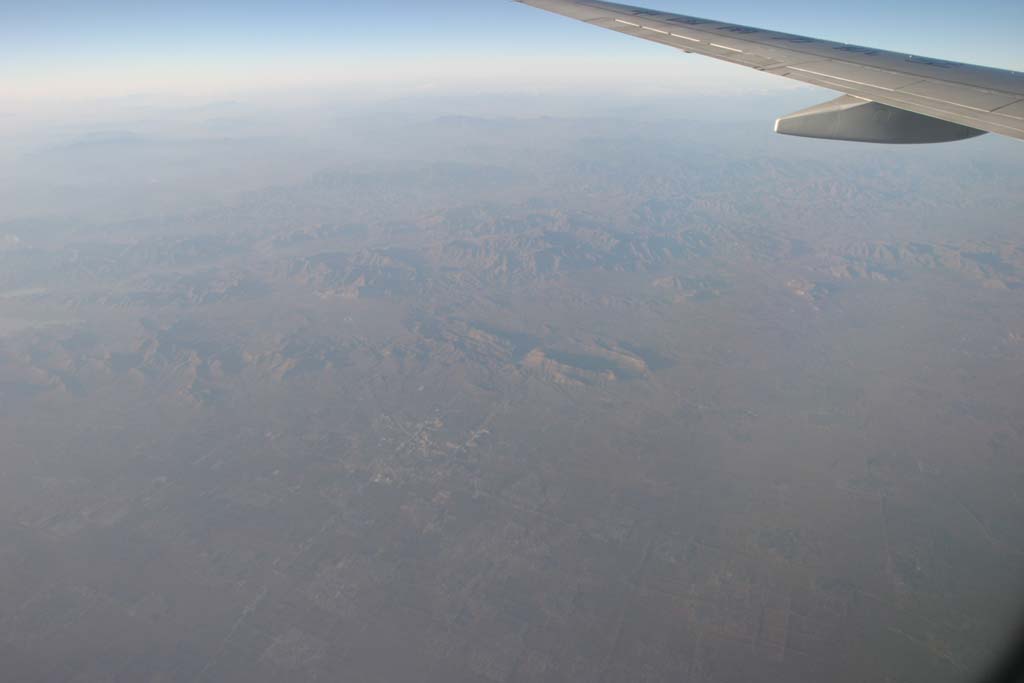 The same thing but with a wider view.
A city.
Look at this strong point source. We landed in Beijing about 15 minutes later.