24 January—Lunch At The Miao Restaurant 1 Outside
I left for Beijing on Saturday the 24th. A group from the research center drove me to the airport. Along the way we had lunch as a Miao restaurant.
Here is a view of the general countryside. That flattened hill is near the airport.
A view back toward Guiyang.
The Miao restaurant.
Mrs. Deng, our driver, and Janie. They both like the driver very much, and I found him to be kind, too.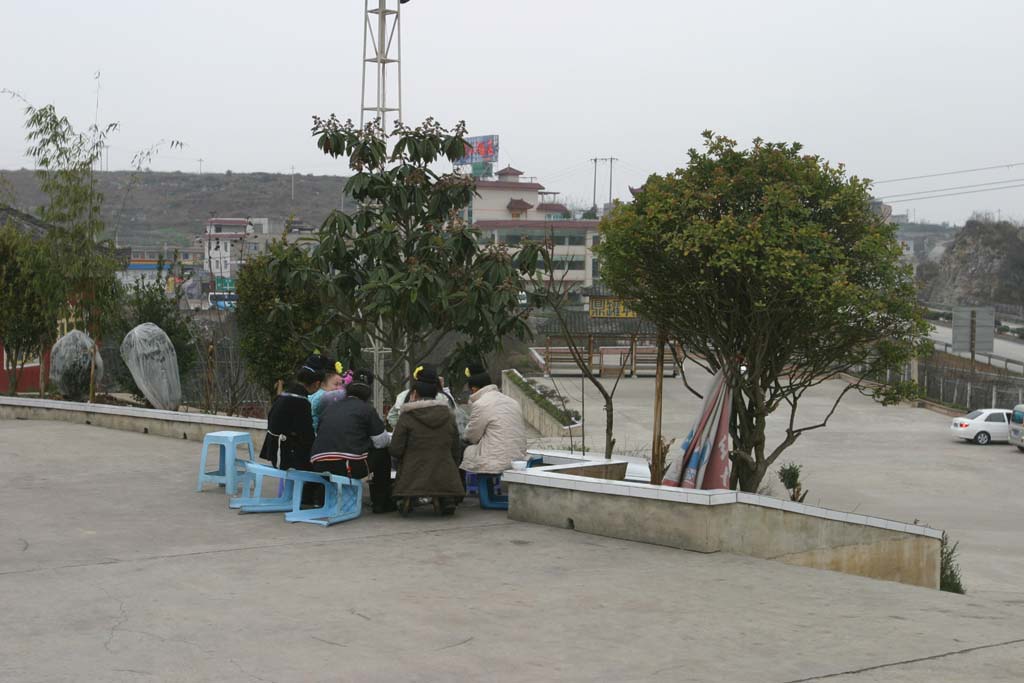 Some Miao girls (and one boy) having something to eat.
A building in another style (with thatched roof).
The Miao girl who guided us to our eating room.
Our room was up the stairs and back toward us.
Please go ahead!
Ahead to Lunch At The Miao Restaurant—Inside
Back to Guiyang Jan 04