17 January 2004—Lunch At Underground Restaurant
After Mei and I had given our talks to the Guizhou Research Center of Physical Testing and Chemical Analysis, they took us to an underground restaurant that was different from any restaurant I had ever been in.
This was the entrance on the first floor. Everything looked normal here.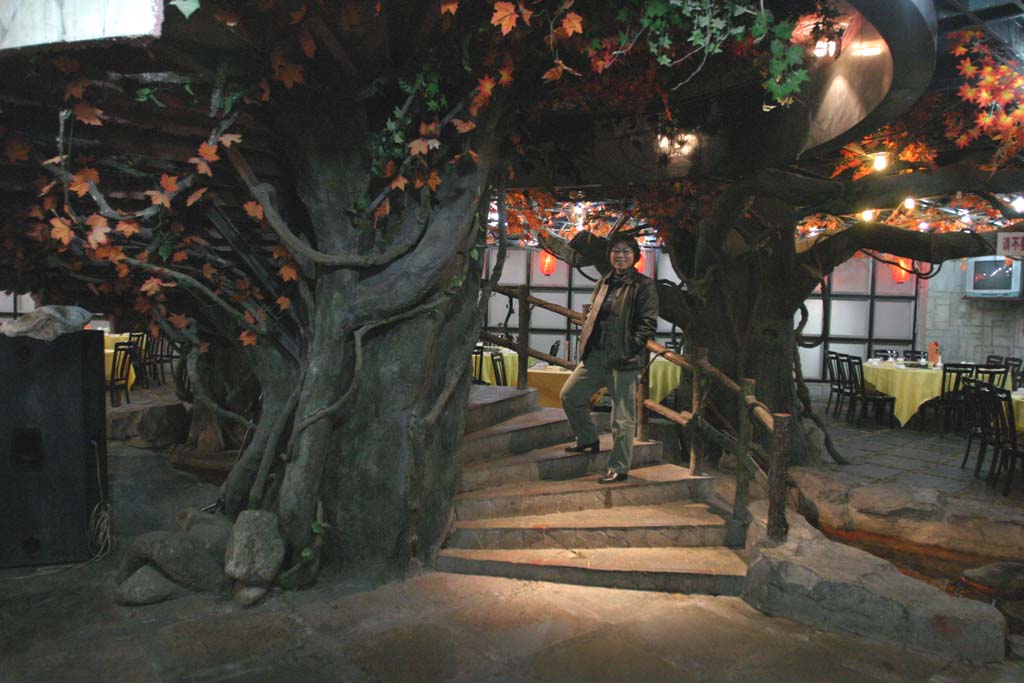 But then we went down this stairway to a huge underground room with trees, a flowing brook, and even a waterfall. Here is Mei standing on the spiral stairway that led us down.
This is what the first part of the downstairs looked like. (There were few customers because we were having a very late lunch.)
Here is the flowing stream I mentioned above.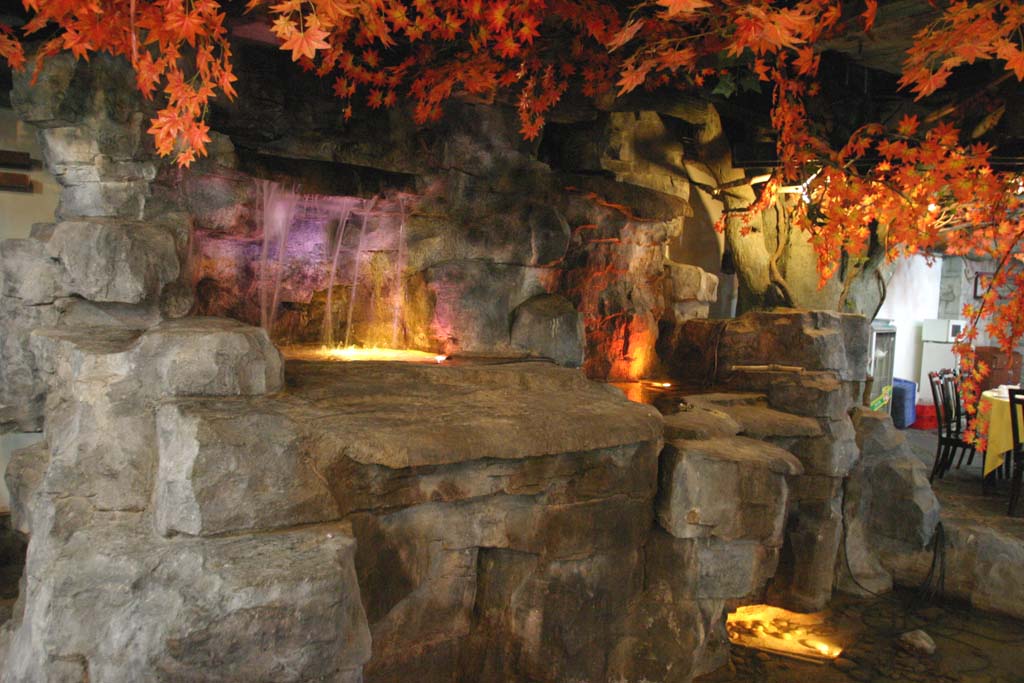 Here is the underground waterfall.
Here we all are being amazed by the place.
But we didn't stop in the big underground room. We walked through it and along a couple of hallways like this…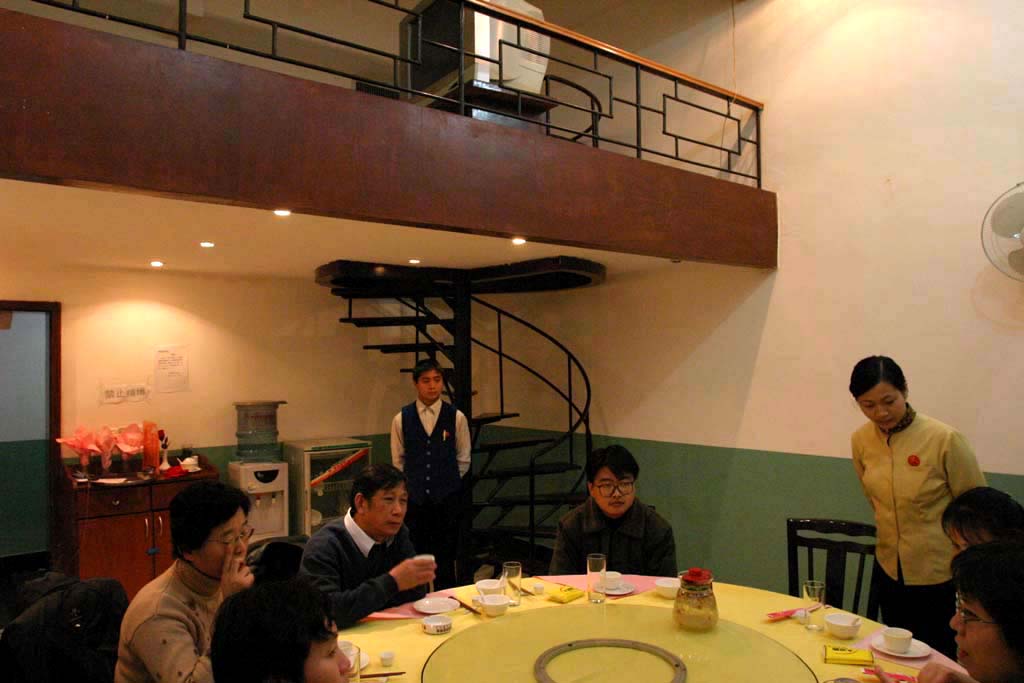 to our eating room. If you wanted to watch TV or sing karaoke, you climbed up the staircase at the rear.
Janie and Mei.
Profs. Tan and He, and the woman whose name I didn't get. The boy on the right is one of the students.