16 January 2004—On The Street 1
After finishing lunch, we took a walk down the street. It was very different from Guangzhou and Hong Kong, and obviously part of a poorer area.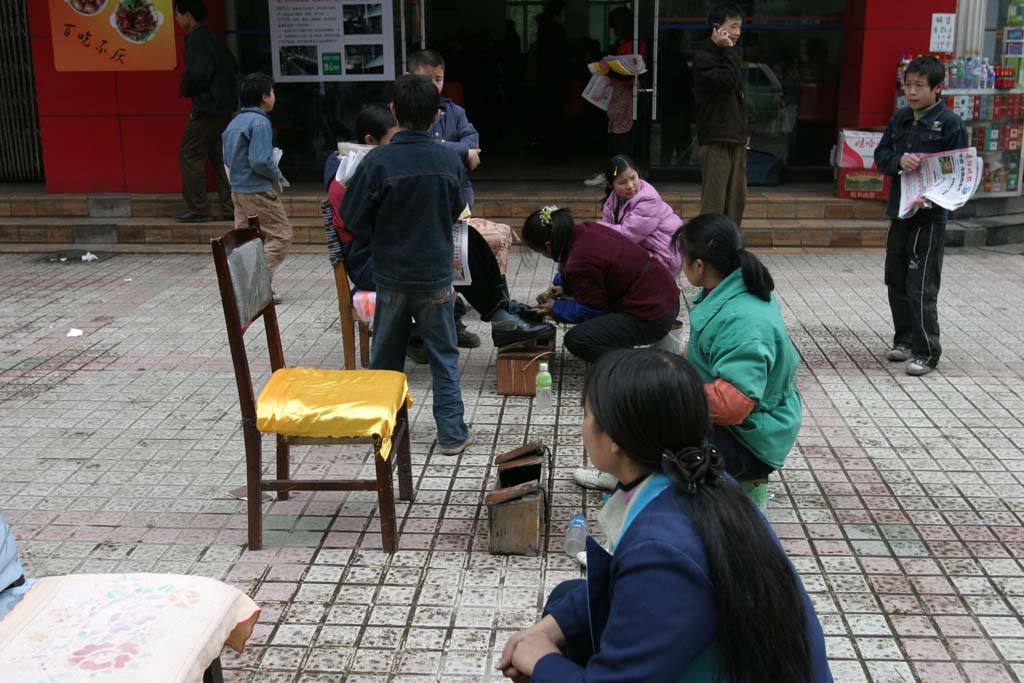 One of the fixtures of Guiyang streets is shoe-shiners. It costs one yuan and it quick. I think it is important there because things tend to be muddy. The shoe-shiners frequently lined themselves up in rows, as they were doing here. You have a chair and a little foot-rest, and you're in business.
Here is my first view of the street from up close. Notice the gray sky—it was that way the whole nine days we were there.
This vendor is selling something like sweet potatoes. That is Ray on the left, with my camera case.
Crossing the street. You can see Ray and Mei.
Guiyang has some palm trees, but I think it's about as far north as they can grow.
Another typical street scene.
Seeds, anyone?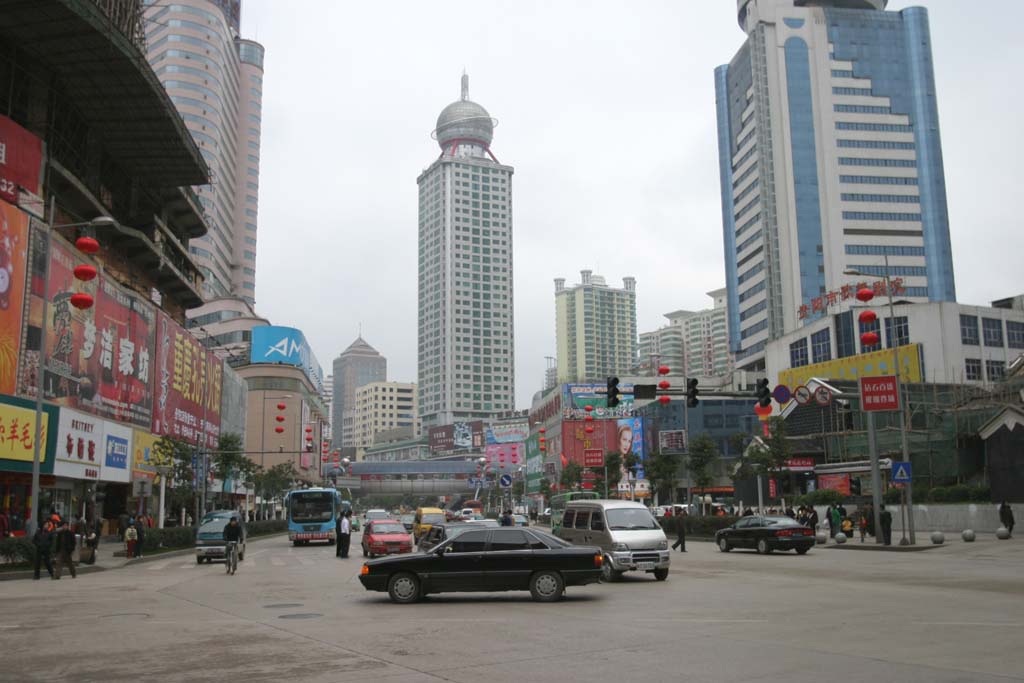 The tall brick building on the left is the Trade-Point Hotel, where I stayed. That thing over the road that looks like a train car is a covered circular walkway.
Here the taxis are green.