HKUST, Coastal Marine Laboratory
Zhangray showed me the Coastal Marine Laboratory where he does his research. This is its upper entrance.
This entrance takes you to elevators that descend a few stories to the laboratory proper.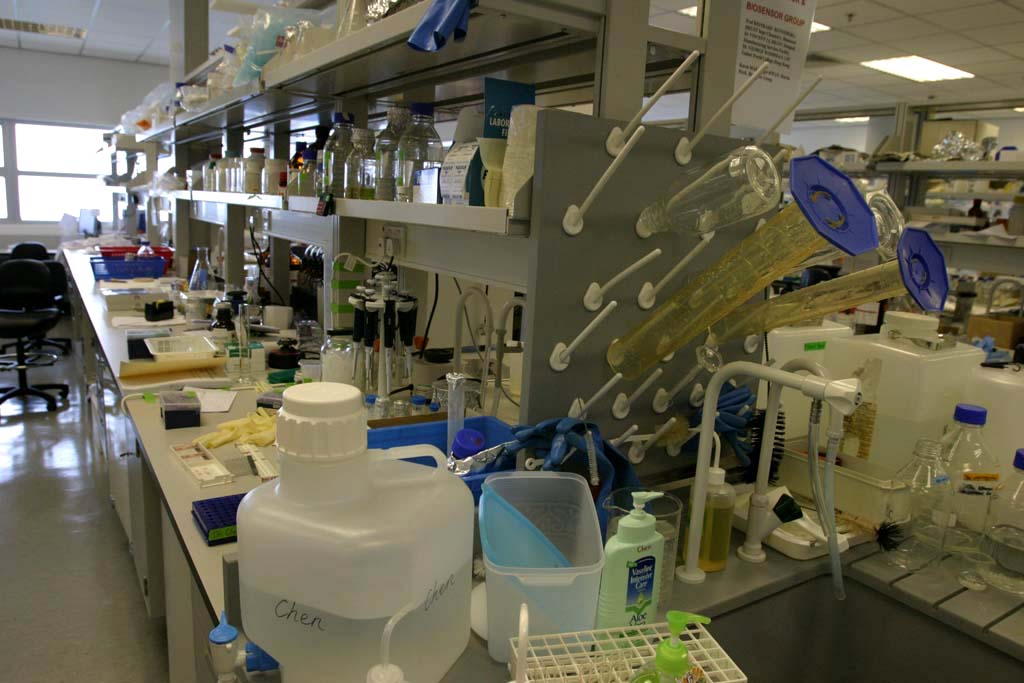 The main laboratory room is heavily used by remains neat and clean.
An instrument room.
More instruments.
No marine laboratory is complete without exhibits.
A student checking her experiment.
Zhangray is showing me more exhibits of marine life. The next three pictures are close-ups.