The Harbor Cruise—During Dinner 1
Thursday evening the conference provided us with a wonderful dinner cruise in Hong Kong Harbor. Here are some photos from it.
We took buses downtown to meet the ship. Here is a seafood vendor along the docks.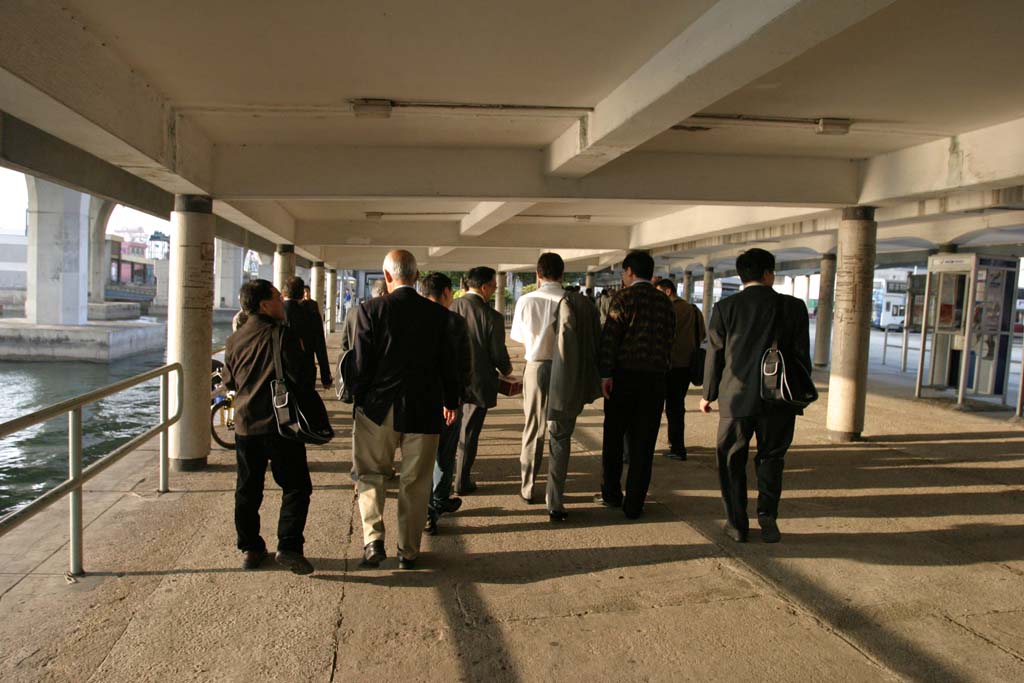 Walking to the ship.
We were up on the second floor, the first floor being for automobiles and trucks. The first singer of the evening was none other than Conference Chairman Ming Fang, who used to star on Chinese off-Broadway shows in New York. You see that he feels right at home in front of the band. Sorry—what was I thinking?! Ming is giving some opening announcements before the music begins. He didn't really sing.
Bi Xinhui.
The buffet table being prepared for our dinner.
Funny things happen when you walk around with a camera. This group, for example, couldn't wait to pose for me. And all they appeared to be drinking was water!
They asked me to join them for a photo.
Two of the organizers from HKUST.