The Harbor Cruise—During Dinner 2
More photos from the dinner.
Ben Liu, Tai Chan, and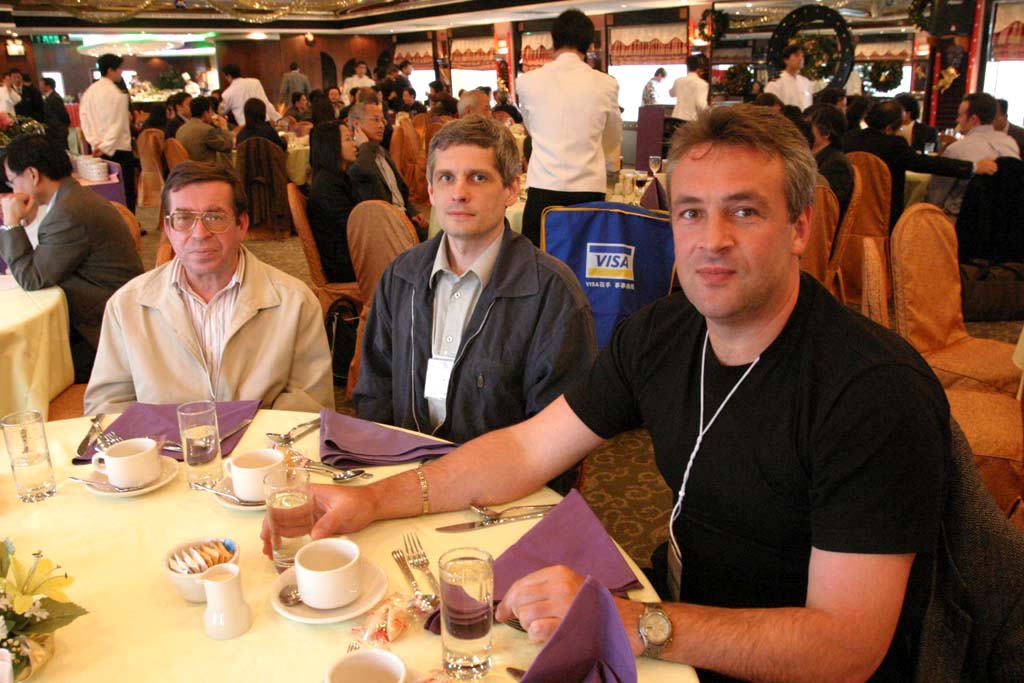 Hu Min and Prof. Slanina (both of Peking University).
Organizers Ming Fang and Chak Chan (both HKUST) conferring.
Chak Chan speaking to the attendees.
Zheng Mei, Feng Jialiang (HKUST), and Bi Xinhui.
Chak Chan and the Chanettes performing a final song. Sorry again! Chak was publicly recognizing the efforts of the two other organizers.
Judyth Chow (DRI).