HKUST, The Upper Level 1
We begin the photos of HKUST with two series from the upper level, then continue with series down the hillside.
This is the main entrance. I never tire of seeing this place.
You can get an idea of the steepness of the hills surrounding the university by seeing their continuation at the left. The main entrance is just to the right. The little building on the left is the bus stop.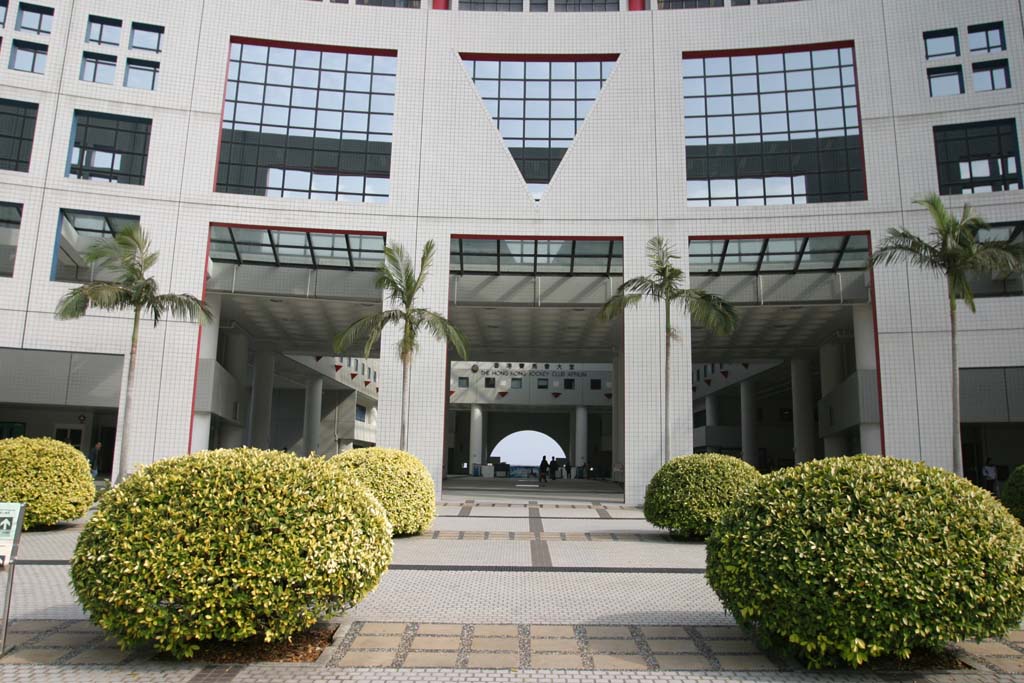 Here is how it looks as you enter the main building. To the left and right are offices and laboratories. Straight ahead is the huge Hong Kong Jockey Club Atrium.
The spectacular sundial just outside the main entrance. It reads 1:30.
Another view of the main entrance, with flowers, bushes, and trees adorning it.
The atrium in all its glory. Our conference was help one level up and to the right.
This is Zhangray (Zhang Rui), Jinjin's husband, who is studying for his Ph.D. in marine biology at HKUST. He met me when I arrived and helped me get settled.
The view of Clear Water Bay from the upper level. The covered walkway leads to dormitories, laboratories, and other athletic facilities down below.
Here is one of the student restaurants of HKUST, with dormitories in the background.
The view toward the north from the upper level. The windows of the spectacular library are on the left, with more living quarters on the right. The person is of course Zhangray again.
The covered walkway that was shown in an earlier picture.
The main building facing the sea. The windows are just behind the atrium.
These escalators lead down several levels from the main floor.