New Resort Outside The City
We (Ariunaa, her supervisor, a student, and me) took a ride outside the city to see a new resort that is being developed on on the theme of Genghis Khan. (Mongolians are really big on Genghis Khan, since he represents a high point in their history.)
The entrance.
The resort is centered around a huge statue of Genghis Khan on his horse. The building below has shops, a museum, displays about Khan, a snack bar (in summer) plus a huge boot (see below). You can also walk up the enclosed hind legs of the horse and out into the open air around the steed's head, a little like our Statue of Liberty.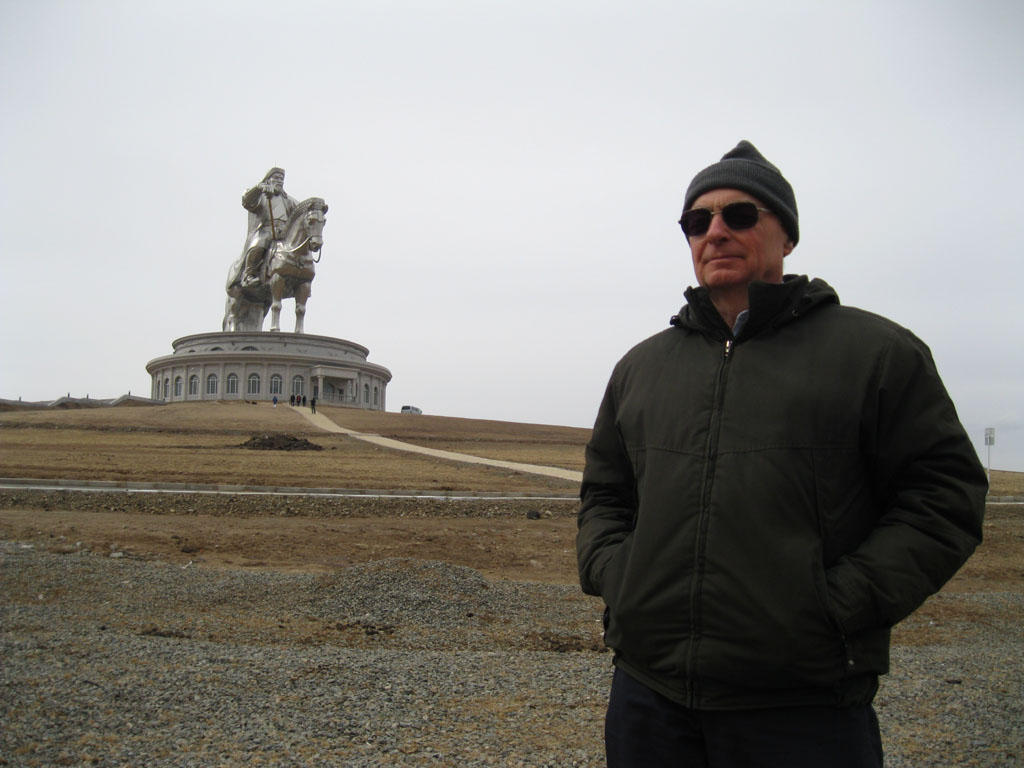 Here is the proof that I was there. :-)
My hostess for the visit, Ariunaa Ganbat, sister of my friend Amgaa Ganbat.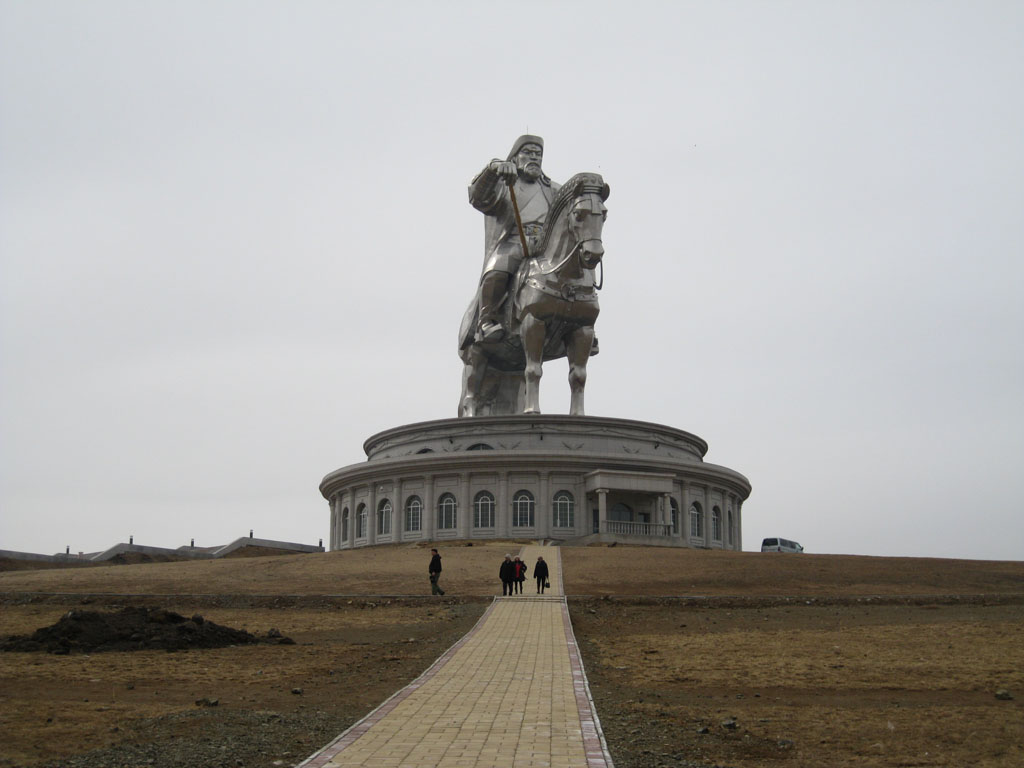 An imposing figure, indeed. It gets more so as you get closer:
Here is one of Genghis Khan's boots (not made in China). I asked where the other one was, but no one seemed to understand the question. Maybe since this one is so big, you don't need another one. :-)
The boot as seen from the second floor.