Times Square After Dark

As we neared the end of our Chinese dinner, I realized that we could easily reach Times Square by taking the subway back to Grand Central Terminal and grabbing the Times Square Shuttle there. That would allow us to see the Great Meeting Point of the World. We did it, and it was worth the effort.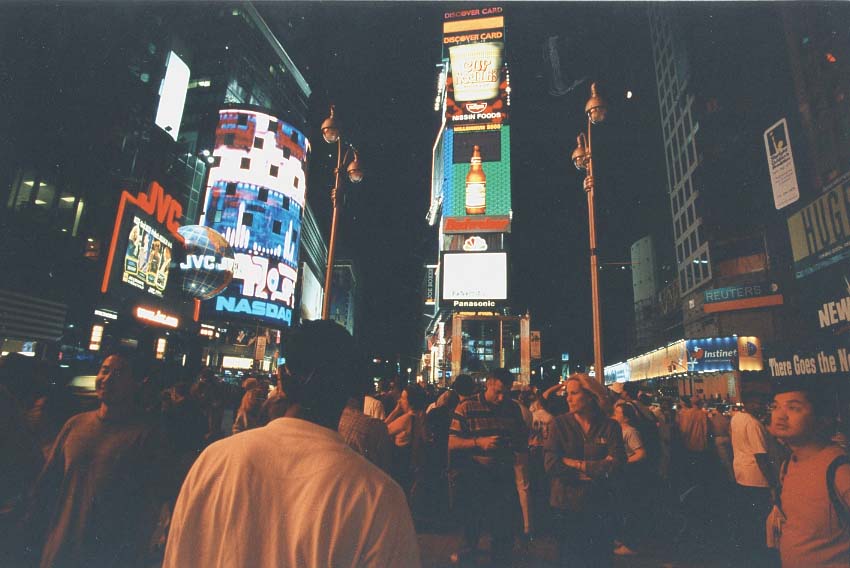 Times Square has been really improved over the hard times it fell into. New buildings are everywhere, accompanied by bright lights and plenty of New York Police for security. We felt perfectly comfortable. Here is a picture of the typical Saturday night crowd. On the far right you see Xiaodong soaking in the experience.
The same spot but in the opposite direction.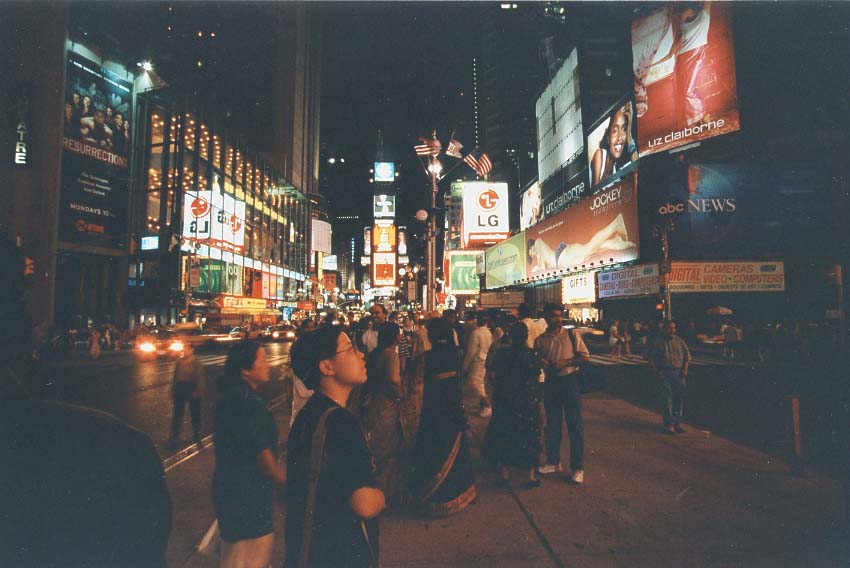 Now it's Mei's turn to gaze upward in wonder.
I tried a few flash pictures, with generally positive results.
My four Chinese friends walking along the sidewalk. We walked from one end of the square to the other.
Here we are in the middle of the square.
Yours truly posing solo.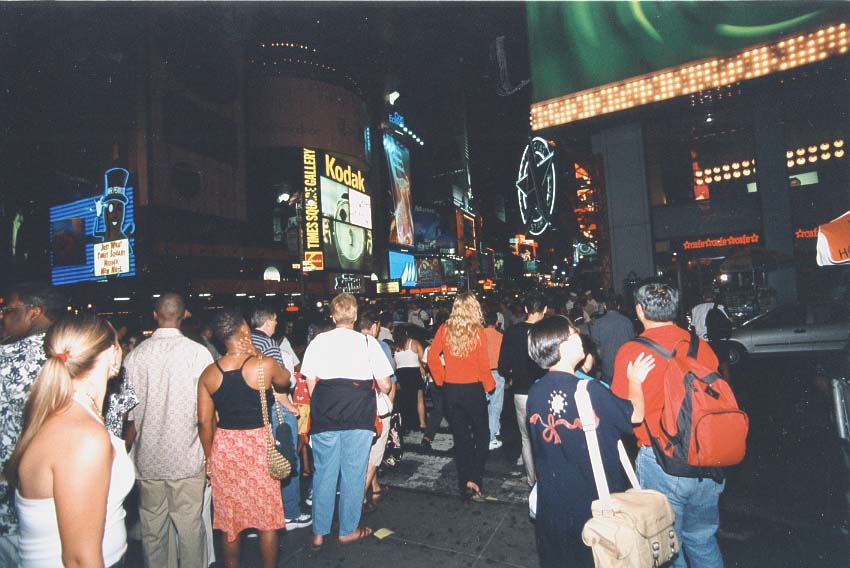 The crowd at one of the crosswalks. Mei is telling Xiaodong something very important!
Another typical scene. The young lady at the lower right is clearly very happy to be in the photograph.
I didn't intend to get this guy in my photo, but he provided such an interesting contrast with the dark background that I decided to keep it.
A view from the street.
A happy Mali closes our photo show of Times Square and New York City.
Back to Chinatown
Back to New York City
Back to Photo Shows
Back to Home Page