Train Ride and Grand Central Terminal
We left Stamford abut 10:30 a.m. and arrived in Grand Central Terminal at 11:40. Here are two pictures inside the tran.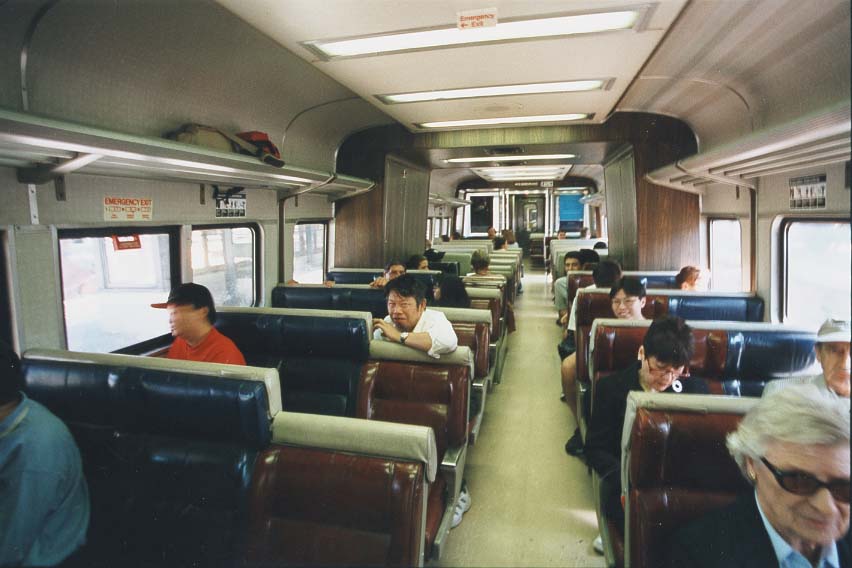 You see that on this Saturday morning the cars were not full. Xiaodong is on the left, looking out the window, Wanjin is in the center, and Mei is on the right. Mali is not to be seen.
Now we can see a smiling Mali next to husband Wanjin.
Our Chinese friends were greatly impressed by the main concourse of Grand Central Terminal, and who wouldn't be? They don't build train stations like this anymore! The trains come and go on the left side (north), while tickets are sold on the right. The circular booth in the center is for information.
A vertical view of the same place. Note the constellations on the grand ceiling. Does YOUR train station have the ecliptic on its ceiling?
Xiaodong, Mei, and Mali showing that they are very happy to be in New York City at last!
Ahead to New York Public Library
Back to New York City
Back to Photo Shows
Back to Home Page