Along the east side of the rim
We huffed and puffed back up the trail (at least I did) and continued driving around Rim Drive. This last series of pictures comes from the north and east sides.
A view to the west. You really don't want to fall off this edge.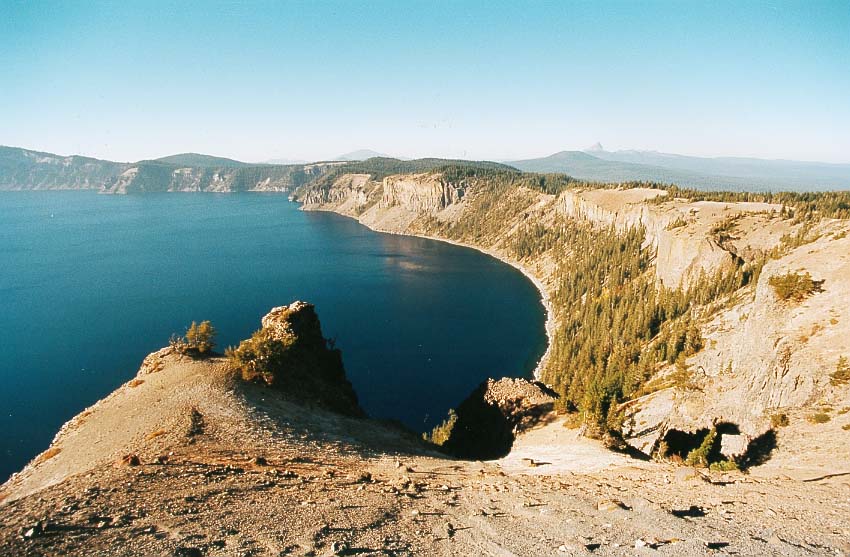 How's this for a great view? You can see the sharply sculptures Mt. Thielsen in the right background. Its distinctive shape was created by glacial action.
A view straight north.
Mt. Scott again.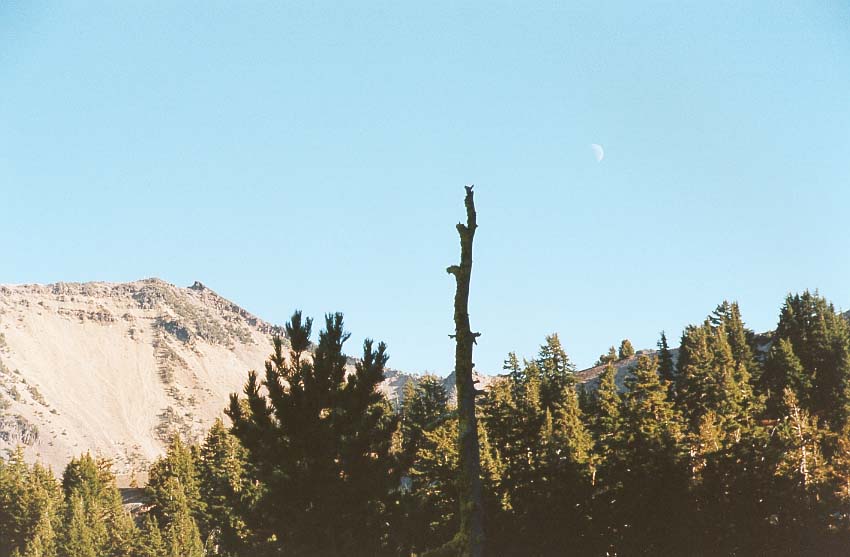 The moon rising over Mt. Scott.
A view to the northeast. You can see agricultural land in the valley.
A view to the south. Note the line of smaller volcanic domes.
Our last view of Crater Lake.
Ahead to Trail of the Molten Land 1, Lava Butte
Back to Down At the Bottom
Back to Oregon 2002
Back to Photo Shows