Top of Lava Butte 1
The top of Lava Butte contains the quarter-mile "Lave Butte Trail," which circles the top of the crater and makes a fun walk. It was so beautiful that I have three short series of pictures from it!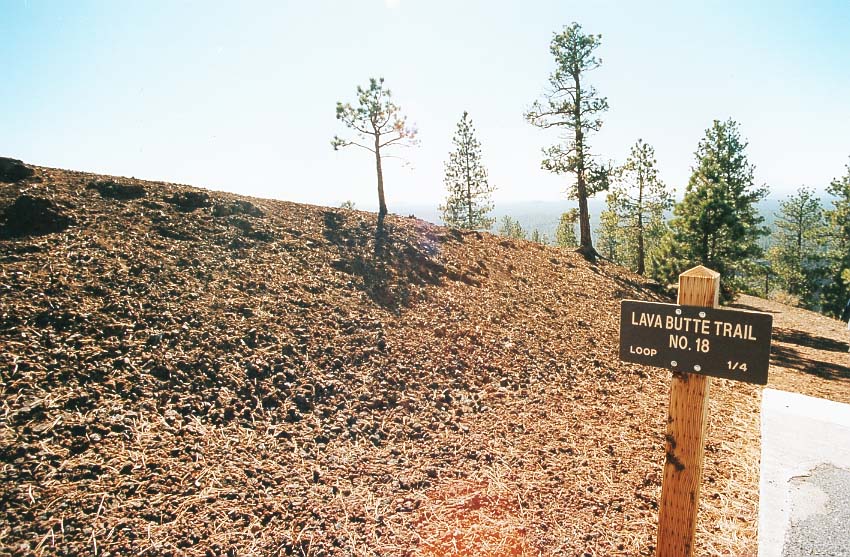 The trail begins just to the west of the parking lot. The rim of the crater is on the left.
Here is a view down into the collapsed top of the dome.
A view to the northwest.
Another view of the crater.
This view to the southwest shows the sharp line of demarcation between the lava flow and the surrounding forest. The tree has made no progress in 7000 years. You can also see the regional haze of southern Oregon, which probably has distant and local components.
The building at the top is the fire lookout, recently rebuilt and restored. Oregon suffers many forest each late summer and fall, and lookout centers like this can help the forest service spot them early.
We got an unexpected treat when several large hawks came floating by and stayed for a while. They were riding the thermals and upslope currents, and seemed to be having a good old time. They also squawked quite a bit, which was the first time I had heard a hawk make noise. To me, they had always been silent floaters.
Ahead to Top of Lava Butte 2
Back to Trail of Molten Land 2
Back to Oregon 2002
Back to Photo Shows