Top of Lava Butte 2
We continue along Lava Butte trail.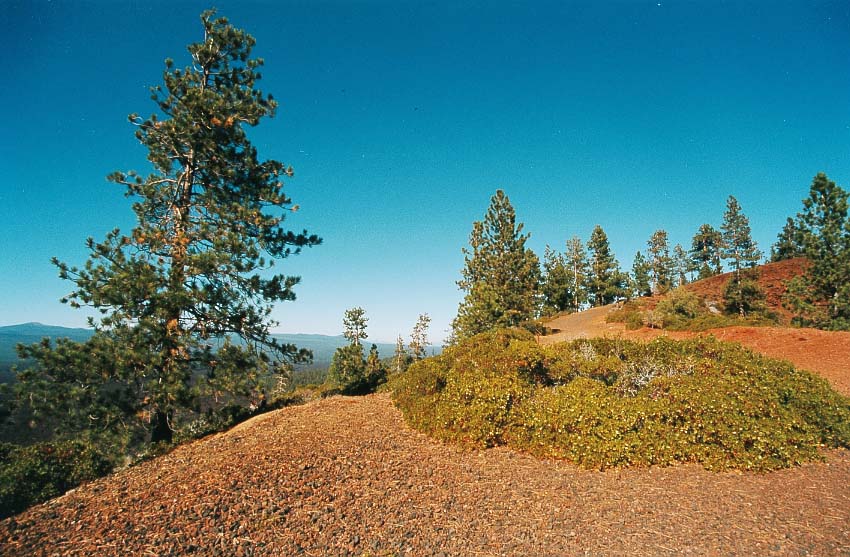 A view to the north.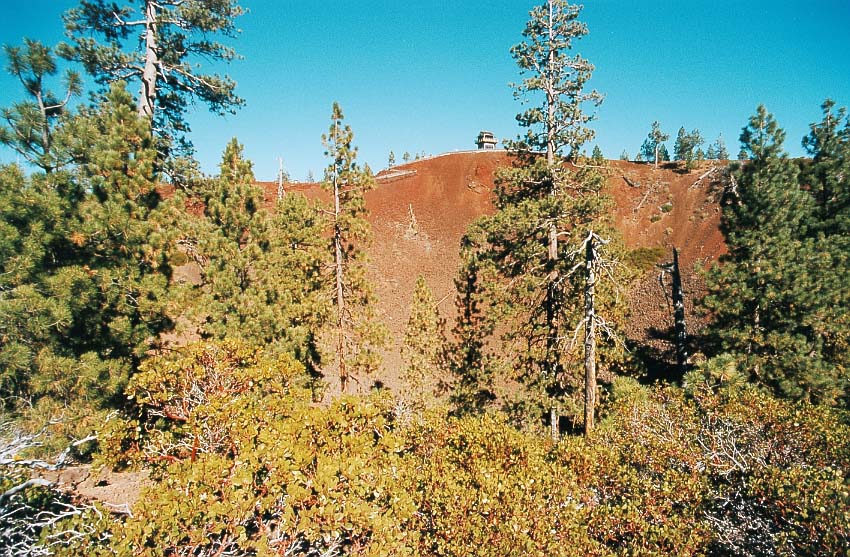 Another view of the fire tower.
The is what the trail looked like on the south side of the rim.
The fire tower again.
A view of Newberry Volcano to the south. Newberry Volcano is a "shield" volcano, which roughly means that lava accumulates in a broad area underneath it, beneath a "shield." It covers 500 square miles, which makes it the largest ice-age volcano in Oregon. (Its full extent is shown by the dashed line on the sign.) Around its boundary are found numerous smaller cones, several of which can be seen here in the distance. At the center of the caldera is a five-mile crater containing two lakes. It is the solid circle on the sign. Newberry Volcano is considered active because it released lava as recently as 1300 years ago (the Big Obsidian Flow).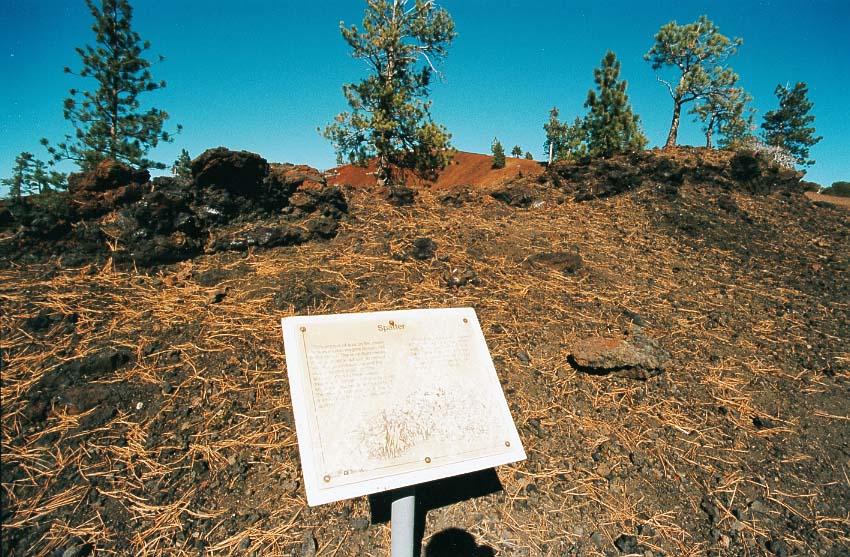 "Spatter" from the eruption of Lava Butte.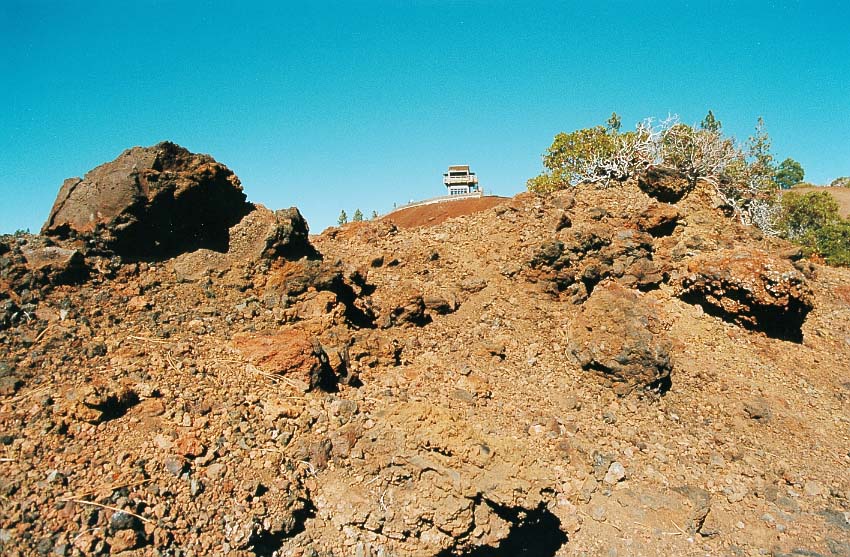 A closer view of the fire tower.
Ahead to Top of Lava Butte 3
Back to Top of Lava Butte 1
Back to Oregon 2002
Back to Photo Shows