Rob Spencer 3—In Downtown Fairport, NY
This is the main street through Fairport, NY. It is a very pleasant upstate town.
The Erie Canal runs right through the town. Here are a couple pictures of a fixed-up section.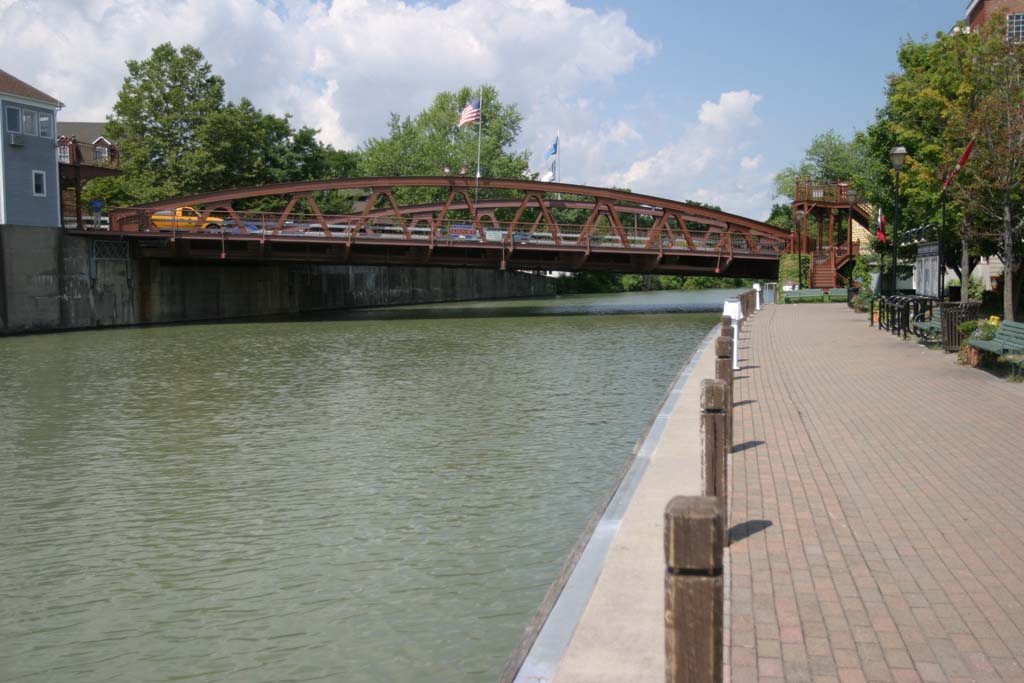 This drawbridge still functions, because it is too low for some of the boats that pass through the canal.
There are little shops and eateries here, along with a shady place to sit and enjoy the scene.
"Welcome to Fairport."