Environmental Museum in Burlington
This is the Leahy Center for Lake Champlain, better known as ECHO. It is a hands-on environmental museum designed mostly for children. We went to have a look, because Jean Davison had not been there before.
The museum is set on the waterfront of Lake Champlain (just to the right), which is shown in later photos. This is the main entrance.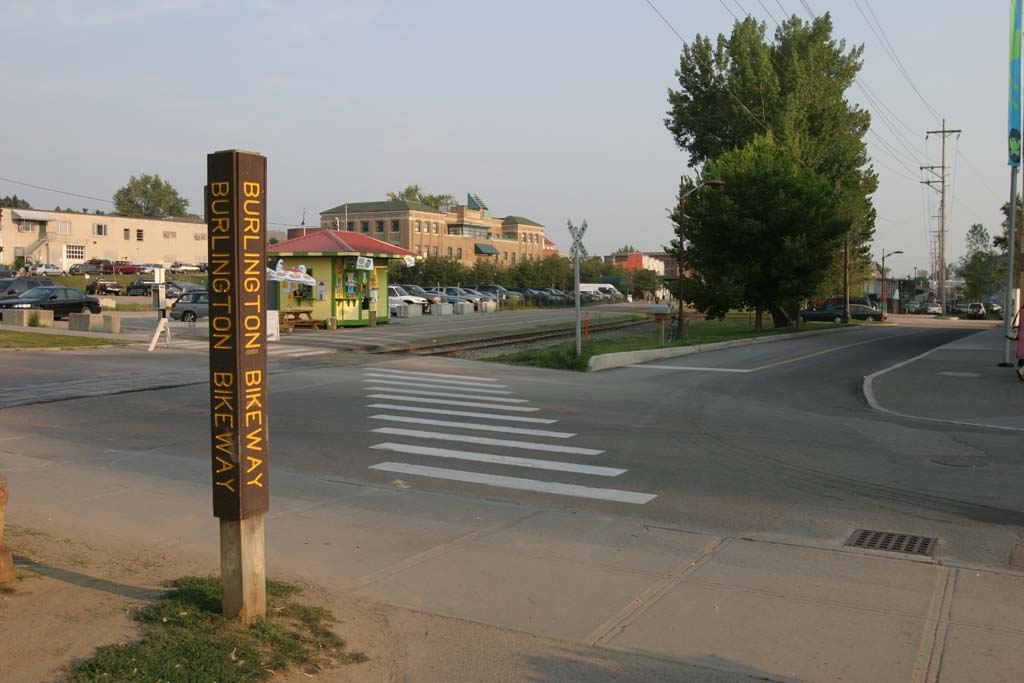 Right in front of the museum runs the Burlington Bikeway. In the back are some of the older building that are being restored into restaurants and shops.
Here is the bikeway in the opposite direction.
The second floor of the museum.
A freshwater display on the second floor.
The second floor also features a restaurant with a door onto a little patio overlooking the lake.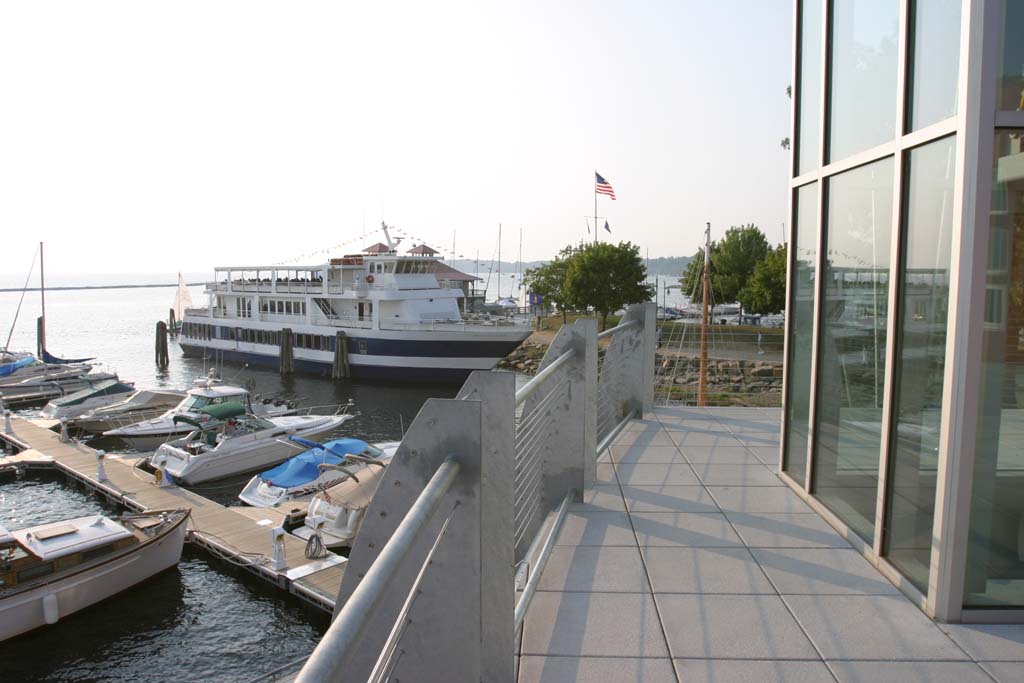 Here is a view over the lake, looking north.
Here is the lake to the south.