Waterbury 5--The old depot
There is a beautiful old depot (train station) behind the Memorial Park. It is currently being renovated.
The depot.
They plan on raising $1.4 million for the renovation, and are about halfway there.
An outside waiting area.
The track leading south.
The track leading north. This could almost be a scene from 100 years ago.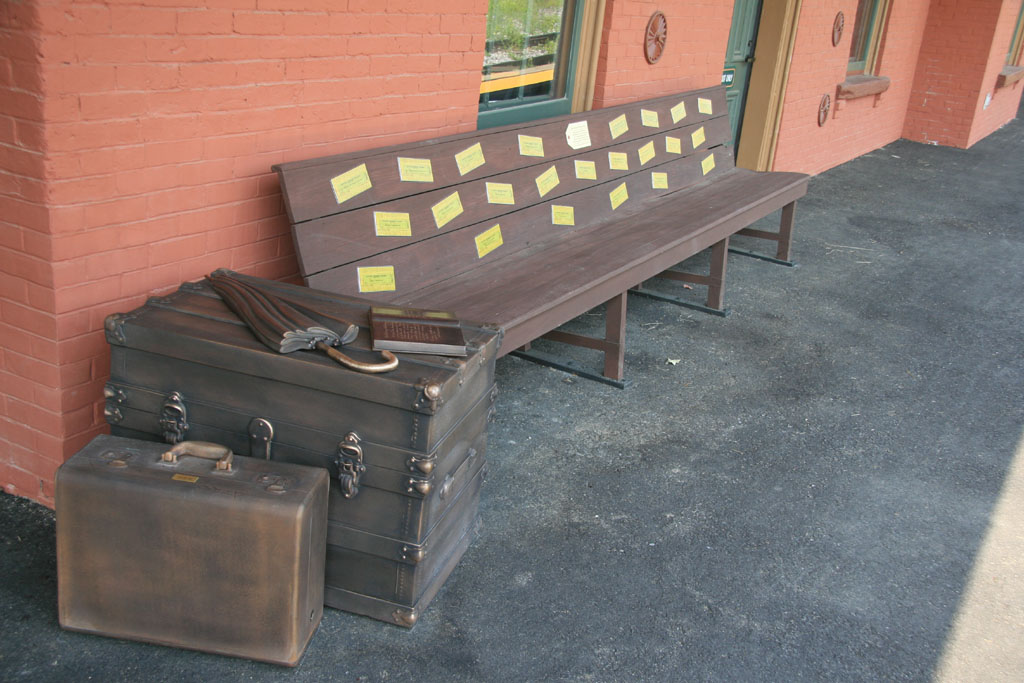 Symbols of the past.
A little restaurant at the north end of the depot. "Green Mountain" coffee is everywhere up there.
Enjoying some coffee.
The Memorial Park as seen from the depot.