31 December 2003 3—Dinner With Friends
From the beach we went to a nice restaurant for a welcoming dinner with old friends and new from the Third Institute of Oceanography.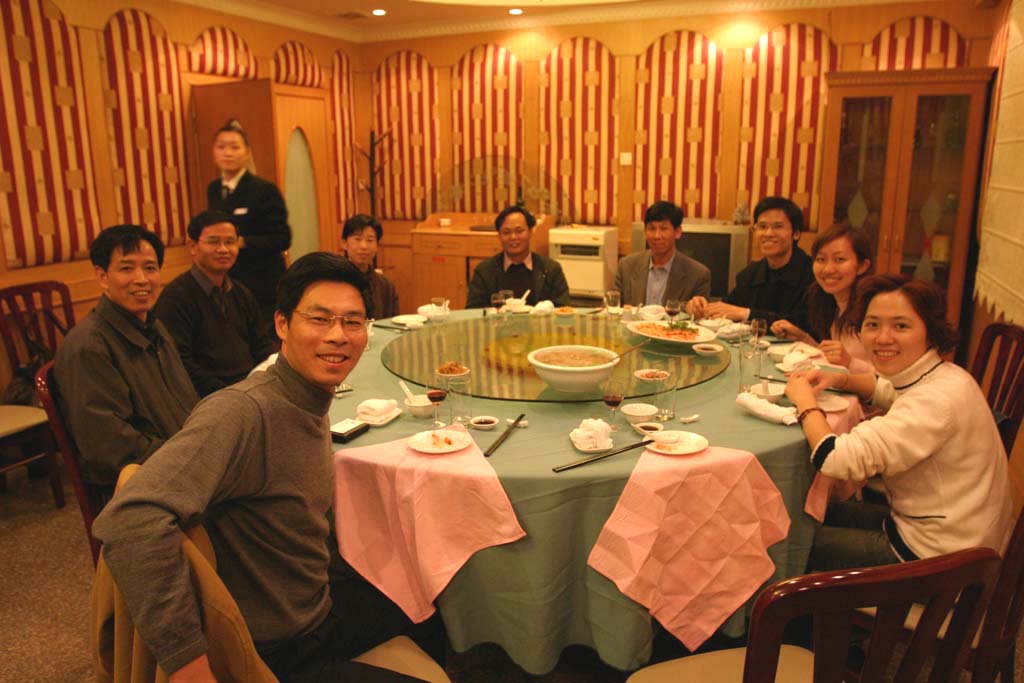 The man in the front is Cai Feng Deputy Director. Then comes Liqi and four others from the institute. Starting on the left we have graduate student Wang Jiangjun (whom I call "Miss Bright Eyes"), Dr. Gao's bride Xu Suqing (they were married in mid-December 2003), and Gao himself.
The view looking the opposite way across the table.
Chinese dishes are often prepared as much for beautiful appearance as for food. They told me this beautiful bird had been was a carrot, but I found that hard to believe.
Ahead to New Year's Eve Concert 1
Back to Xiamen Dec 03–Jan 04