Sunday, 4 January 2004, The Great Adventure With Miss Chen's Class 5—Atop The Rock
We separated briefly from the kids and continued up to a local high spot with a huge boulder perched precariously.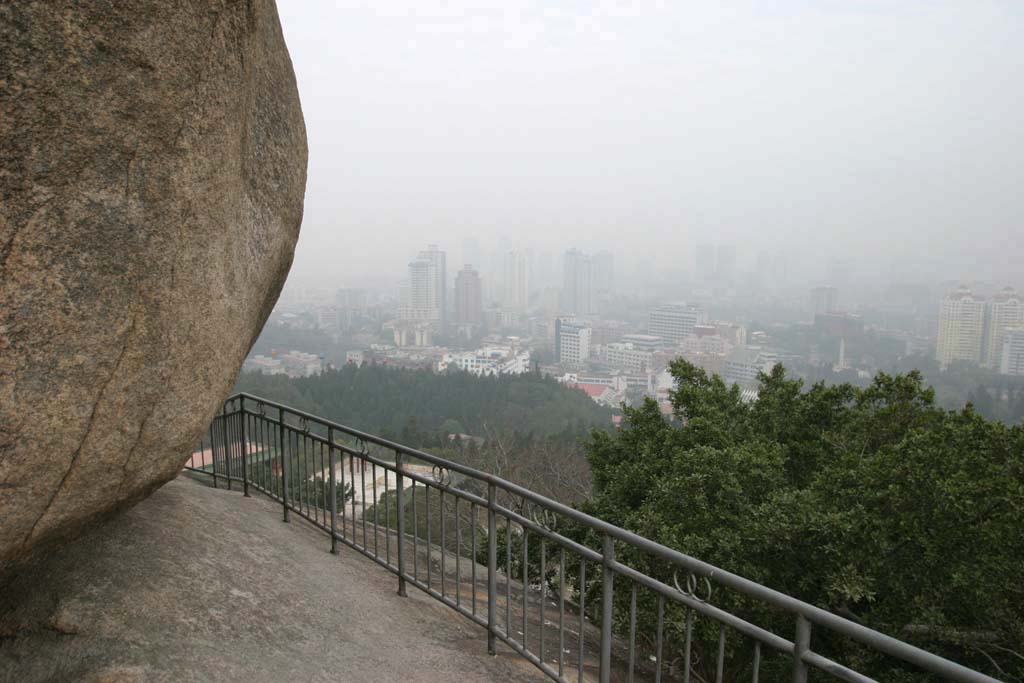 A view of Xiamen City below.
This woman was stretching after the long climb.
More milk tea to refresh ourselves.
Sukie, me, and Jinjin.
Johnnie, me, and Jinjin.
Look at those boulders. How did they get up there?
The on on the top was split down the middle.
Yes, I'm holding it up all by myself, and I'm having such a good time doing it!
All that's missing here is the sweat. What an effort!
Aw, it's really easy (and pleasant). It's fun holding this rock up. I think I'll do it some more...