31 December 2003 4—New Year's Eve Concert 1—From The Audience
After dinner we returned to the hotel and walked down to the concert on the square, which was already well underway.
This is how it looked walking to the square. If you want to imagine the sound, go to your stereo and turn it all the way up. Then bend down and put your ear to the speaker.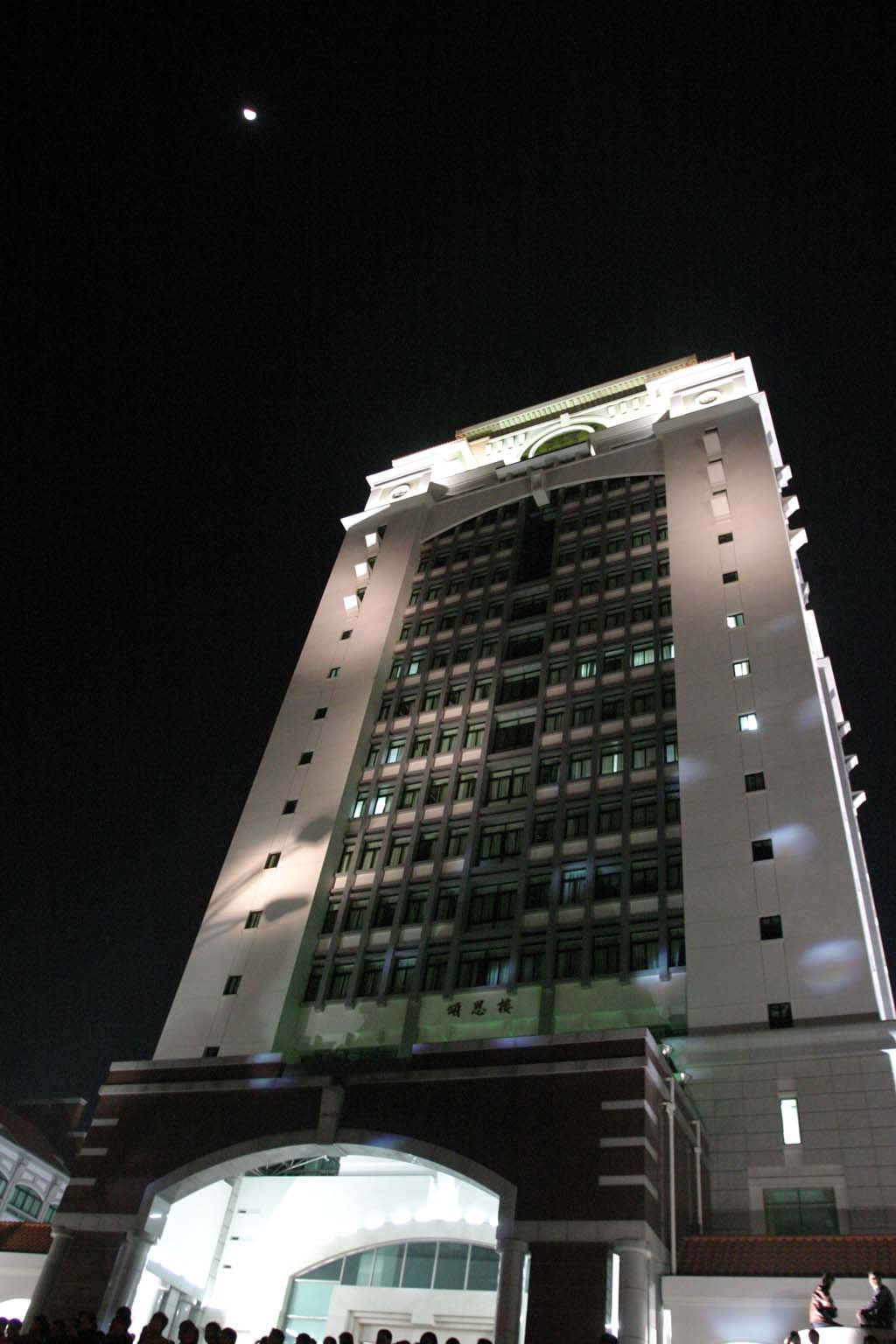 The tallest building, with the moon above it. When the moon became full, it would be Spring Festival.
The crowd was huge, and there were always several performers on the stage. Note the banks of lights and speakers on the left.
Periodically they would release smoke. that made the lights even more dramatic.
There were two crowds, one down by the stage and the other back on the steps. I just happened to get this shot when they panned the lights briefly over the crowd. Although people of all ages were present, I would guess that most were between 15 and 40.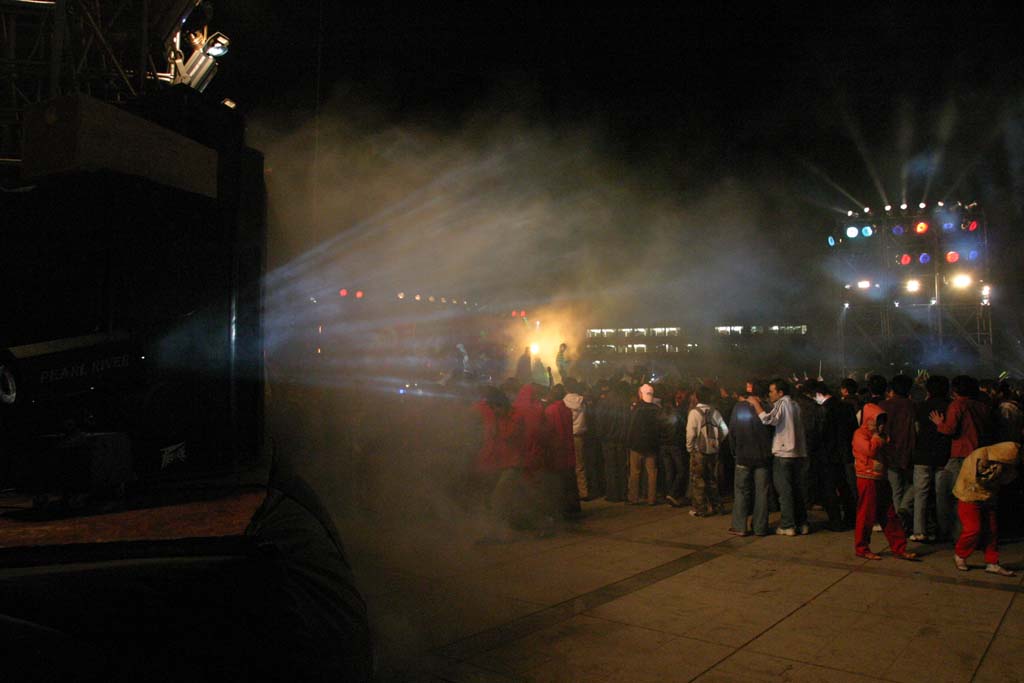 A view of the crowd by the stage.
The rigging for the lights and sound.