Sunday, 4 January 2004, The Great Adventure With Miss Chen's Class 3—Encountering The Class
Here is where the real fun began. Whom should we encounter along the trail but Miss Chen and her seven best students. She was giving them a day of fun for having worked so hard and done so well on the recent examinations. In case you were wondering, Miss Chen is the one on the right (next to me). Now in case you are also wondering how I knew Miss Chen, I didn't. She is a good friend of Sukie's, and it was pure chance that we met.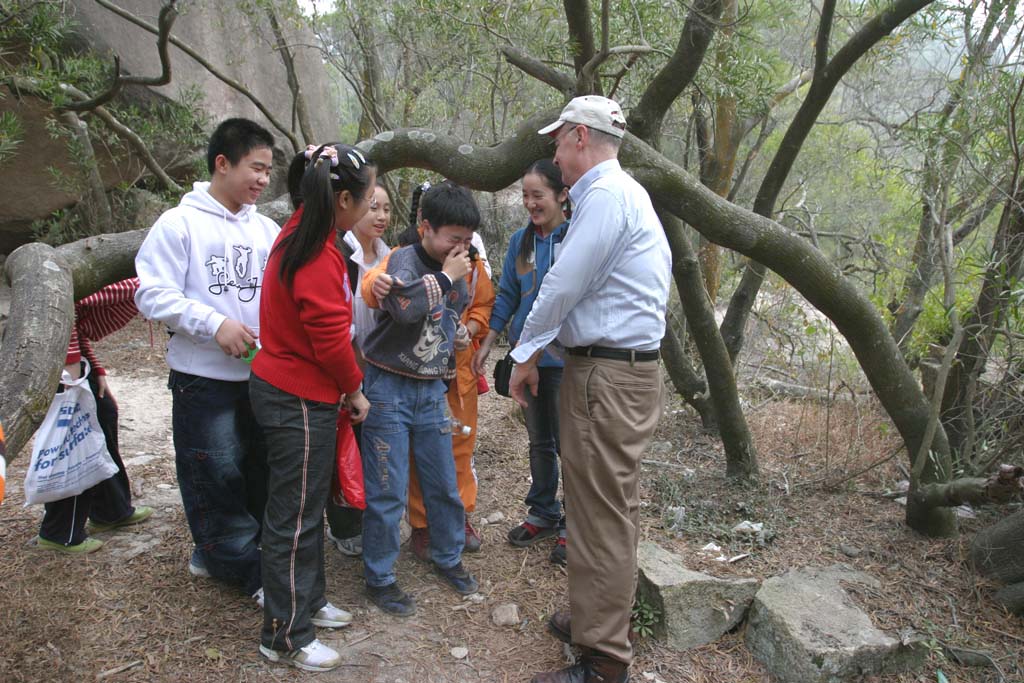 From the first moment it was laughter all the way around. Miss Chen asked them to introduce themselves to me, which led to a variety of responses. The students' names were (surname first) Zheng Ping (Alice), Li Huilun (Helen), Xu Hengxuan (Pelly), Lin Xintian (Tina), Yu Yuan (Haroy), Cai Siqi (Super Fish), and Chen Weitao (David). David is the one on the right. Miss Chen's full name is Chen Yanping (Moon).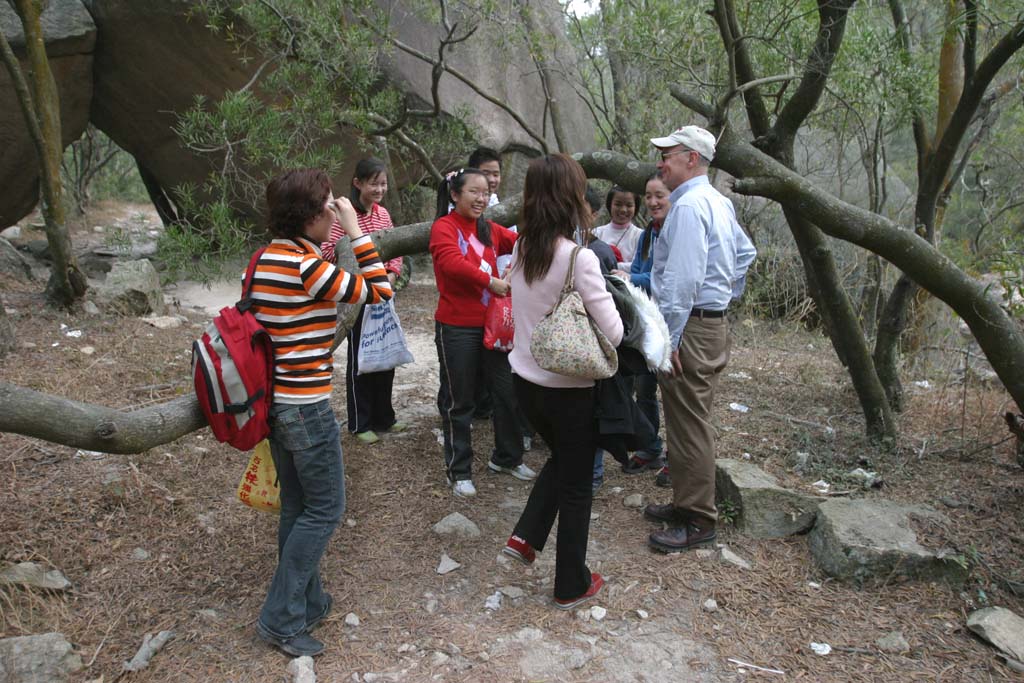 Here someone else is taking a turn.
Someone was already getting silly.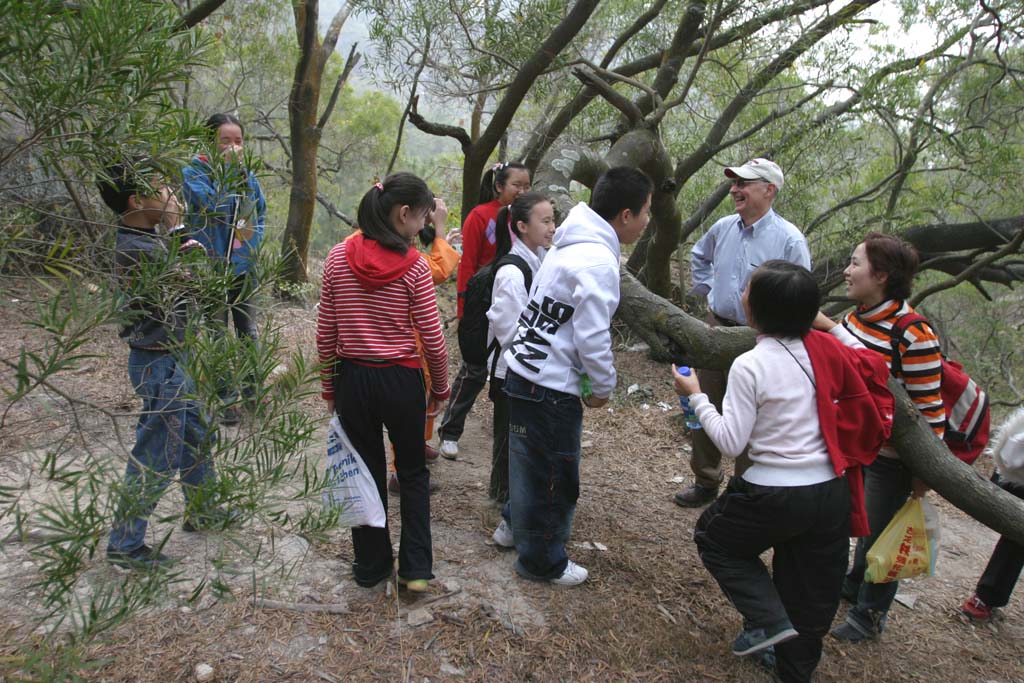 David was giving me something back, to Miss Chen's great consternation.
So I gave it back to David.
But he's a good kid, so when he climbed up on the branch, I didn't knock him off!
They told me that the boy on the left was especially good at computers. He is not always so serious!
There was a great deal of discussion as we decided to change our plans and go to lunch together at my hotel. Cell phone popped out everywhere to get permission from home. But all was soon settled.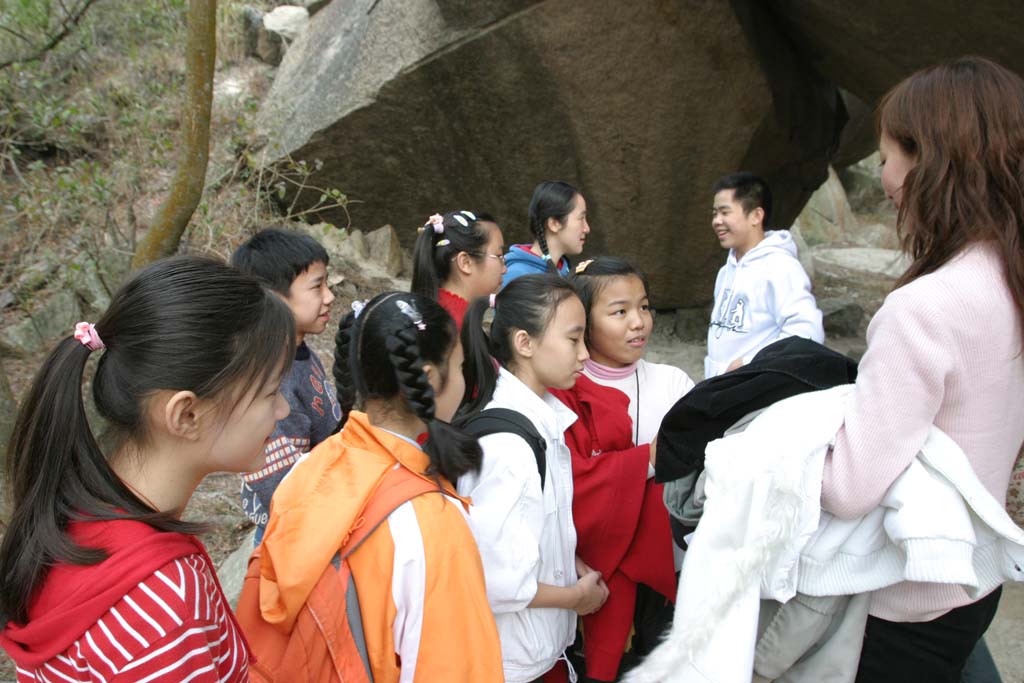 The children admired Sukie. As I recall, the girl on the right was class monitor.