Saturday, 3 January 1—Lunch With Dr. Gao And Friends
The next day (Saturday) we had lunch with Johnny, Sukie, Jinjin, and another of their friends, Zhang Lin (the one to the right, looking away from the camera).
Here we all are, except for the photographer.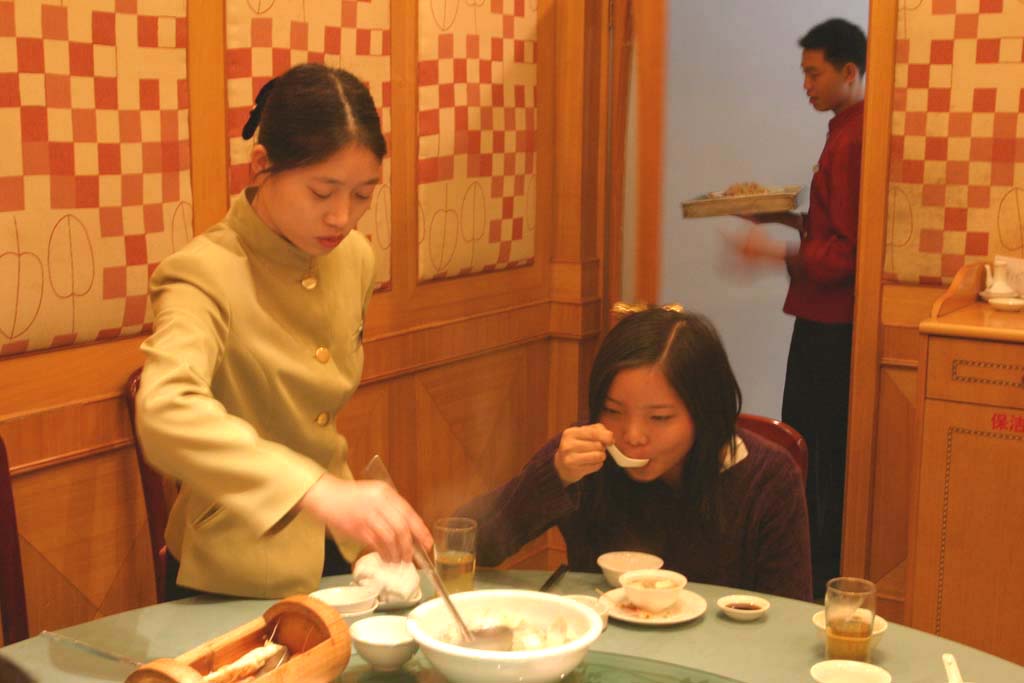 Zhang Lin is enjoying the soup.
Johnny and Sukie.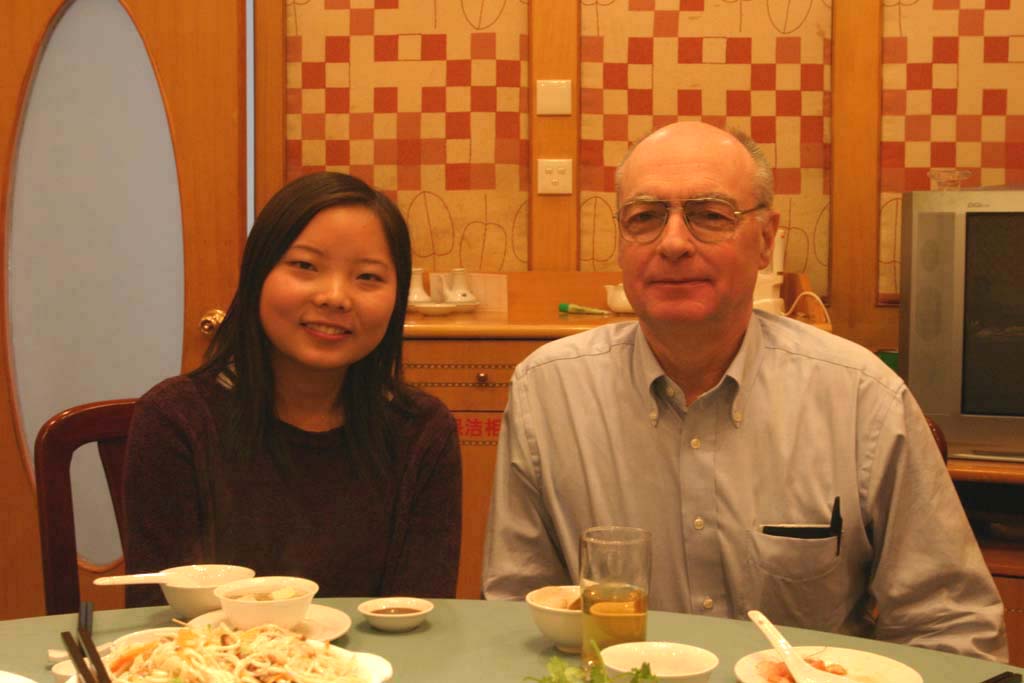 Zhang Lin and Ken.
Ahead to Hunt for Dr. Bill Brown's House
Back to Xiamen Dec 03–Jan 04