Monday, 5 January 2004 2—Lunch At The Sichuan Restaurant
For the farewell lunch we went to the same Sichuan restaurant that our little group had been to on New Year's Day. This time we ate in one of the separate rooms.
Ordering everything.
Getting hot towels to wipe with before eating.
Still ordering. At fancy restaurants like this, someone comes and arranges your chopsticks for you beforehand, as the waitress is doing for Liqi.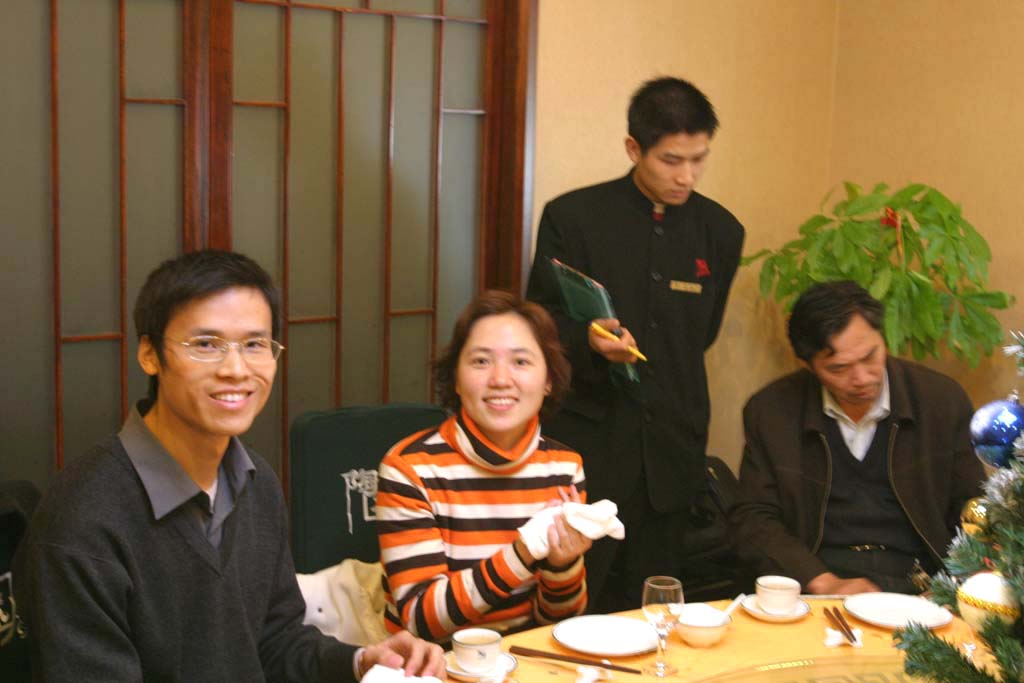 Still ordering! Ordering the proper mix of dishes for a big Chinese meal often takes quite a bit of time.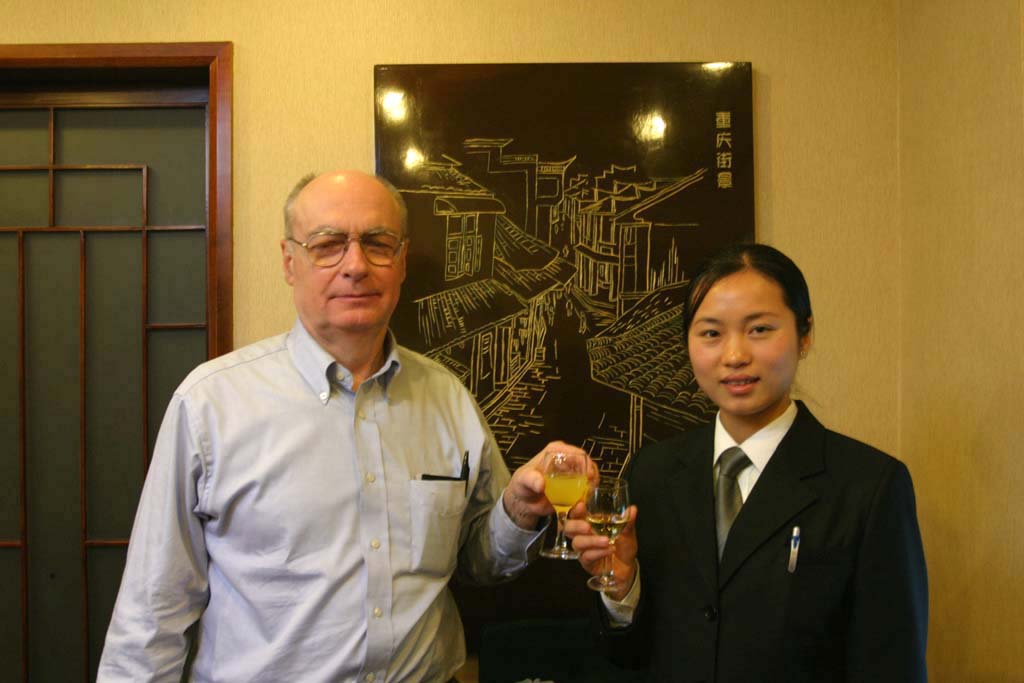 During and after the meal there was the obligatory round of toasts. The staff used wine; I stuck to orange juice.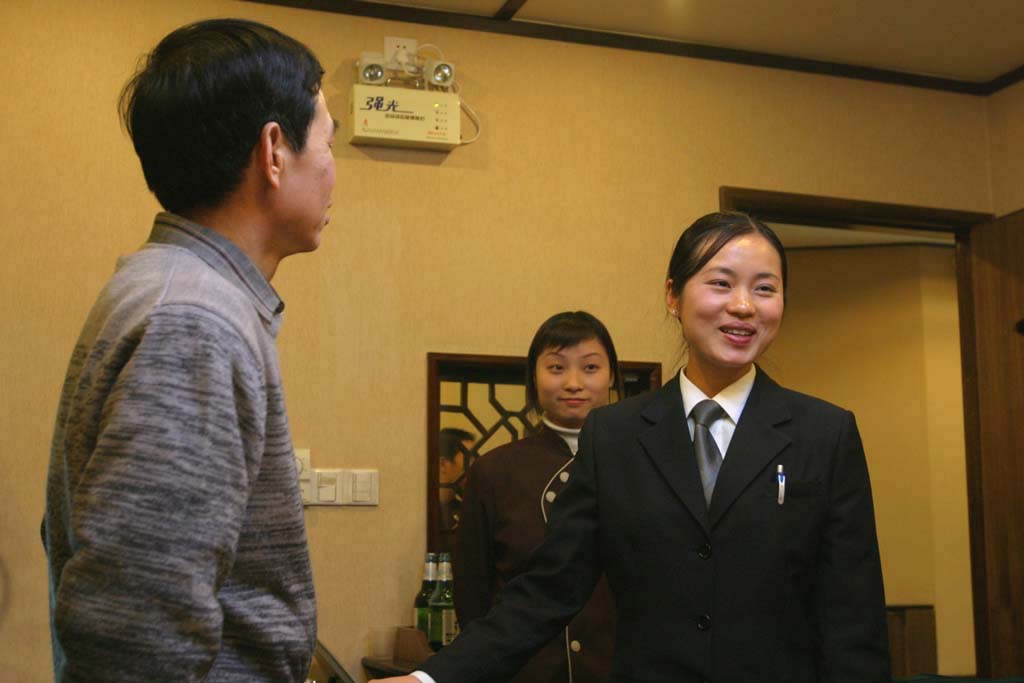 This picture and the next are of Mr. Shi Chuntan, a long-time employee of the Third Institute. We would later visit his new apartment.
Mr. Shi is evidently know to the staff at the Sichuan restaurant.
Ahead to Mr. Shih's New Apartment
Back to Xiamen Dec 03–Jan 04