Sunday, 4 January 2004, The Great Adventure With Miss Chen's Class 1—Old Xiamen
This series of pictures represents one of the most unexpected and more pleasurable times on my entire trip. A hike up the backside of the mountain turned out to be an adventure with a group of the best primary school children and their engaging teacher.
First we took a taxi through a tunnel to the other side of the mountain. To get to the Botanical Garden, we had to walk through the winding streets of old Xiamen, as shown by these pictures.
Lots of little shops, some open and some closed. Lots of people out walking the streets, some old and some young.
Johnnie is buying some provisions for the climb.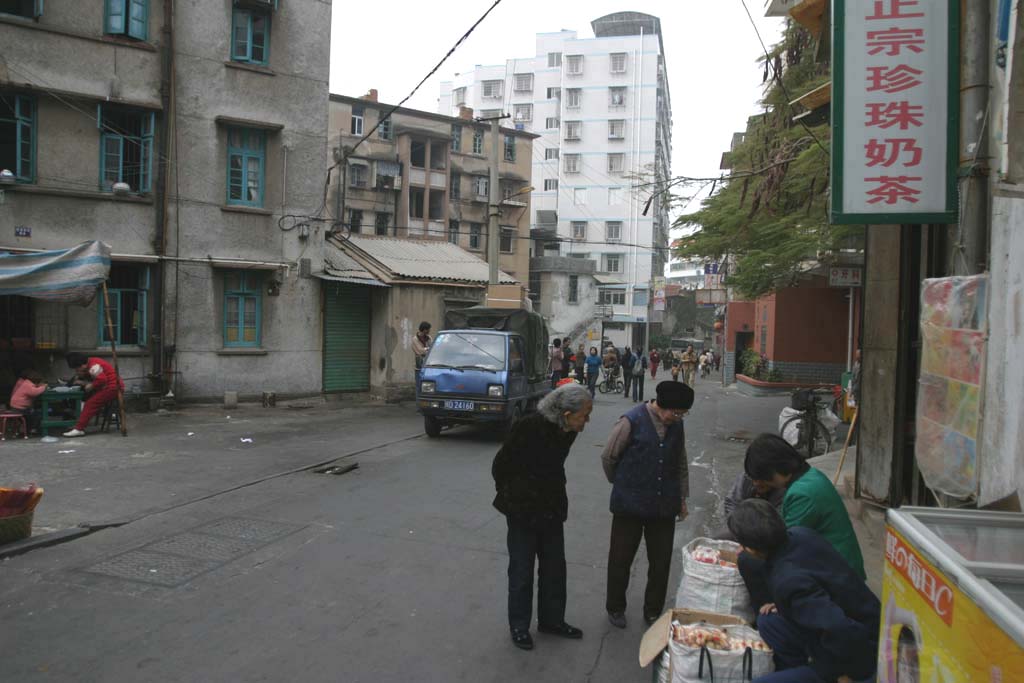 A typical scene of street vendors and their customers.
This girl gave me a big smile when I asked if I could take her picture.
More street vendors.
It's starting to get hilly. You can see our goal above the top of the buildings.
I really enjoyed climbing through this neighborhood.