Sunday, 4 January 2004, The Great Adventure With Miss Chen's Class 9—David's Birthday Party
We then assembled in the restaurant of my hotel for David's birthday party.
Here everybody is singing to him.
Miss Chen is admonishing him on the responsibilities of being one year older. He seems to be taking it really well.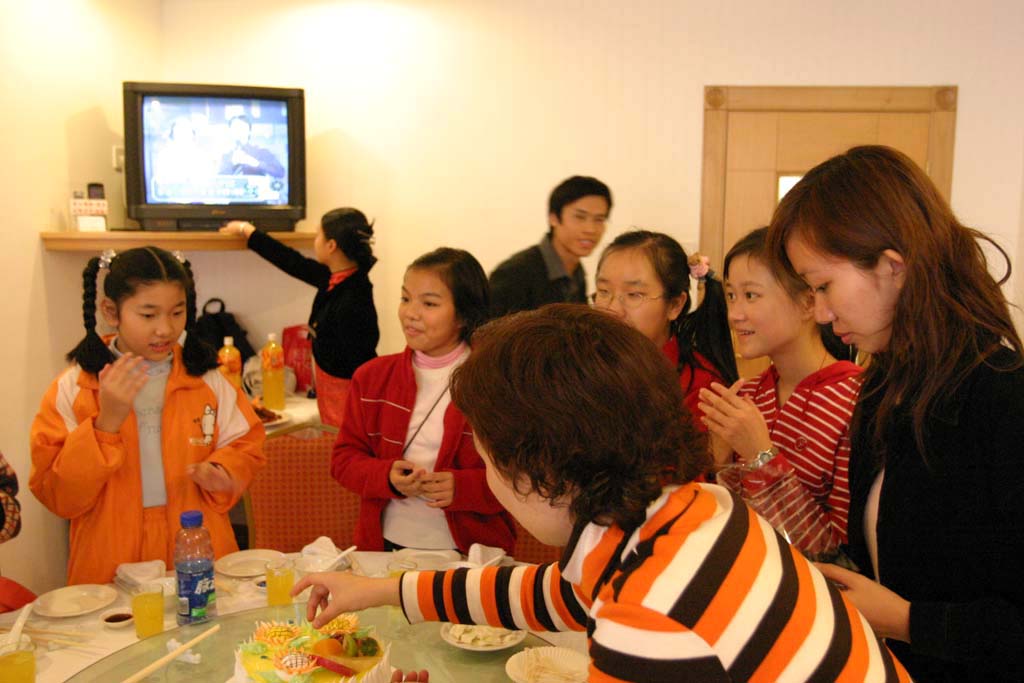 It's almost cake time. You can see the looks of anticipation on everyone's faces.
Jinjin is helping David with cutting and distributing the birthday cake.
Yes, I am cutting my very own cake by my very own self! And I am doing it all while looking into the camera.
Then the food came. We began it with a birthday toast for David.
Near the end of the meal, David had to sign a birthday book.
Here is what he wrote.
The students behaved themselves particularly well, I thought. We all had a wonderful time.
David is finishing signing the book.