Sunday, 4 January 2004, The Great Adventure With Miss Chen's Class 8—Playing In The Park 2
Suddenly they decided that I had to play, too. So I started in with David.
We were going along fine, and everybody was enjoying it. Look at the expressions on their faces.
But I decided to change the rules on the fly and see what happened. Instead of clapping my hands together once, I did it twice, and vigorously at that. No one expected it, and they all dissolved in laughter. David's face shows a combination of laughter and shock. This is one of my all-time favorite pictures.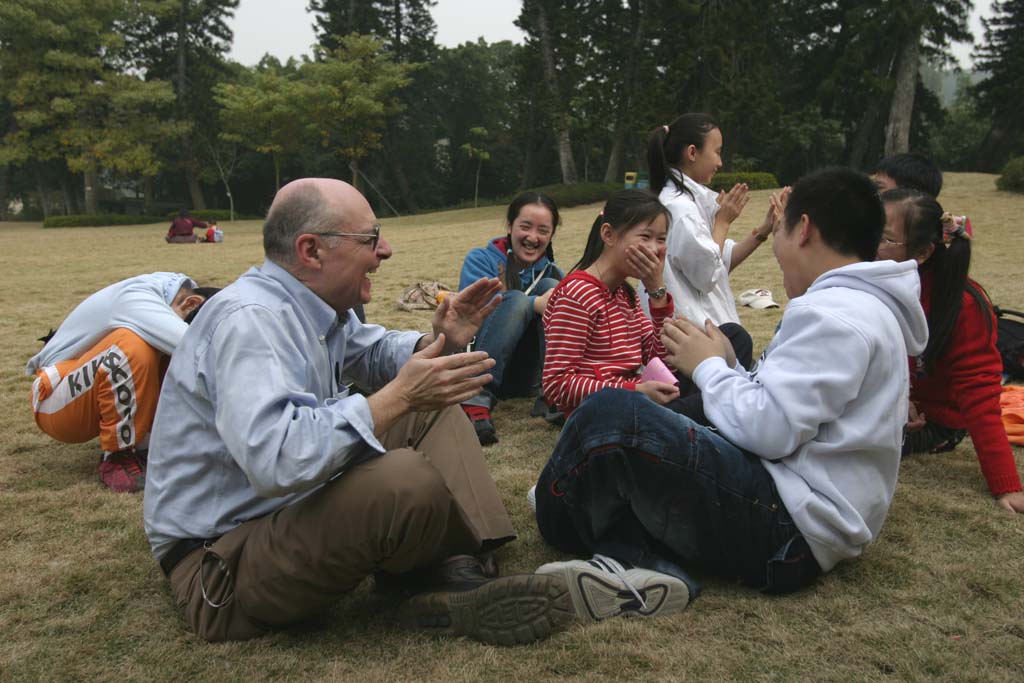 We kept on going. I clapped three times instead of two, and they dissolved again.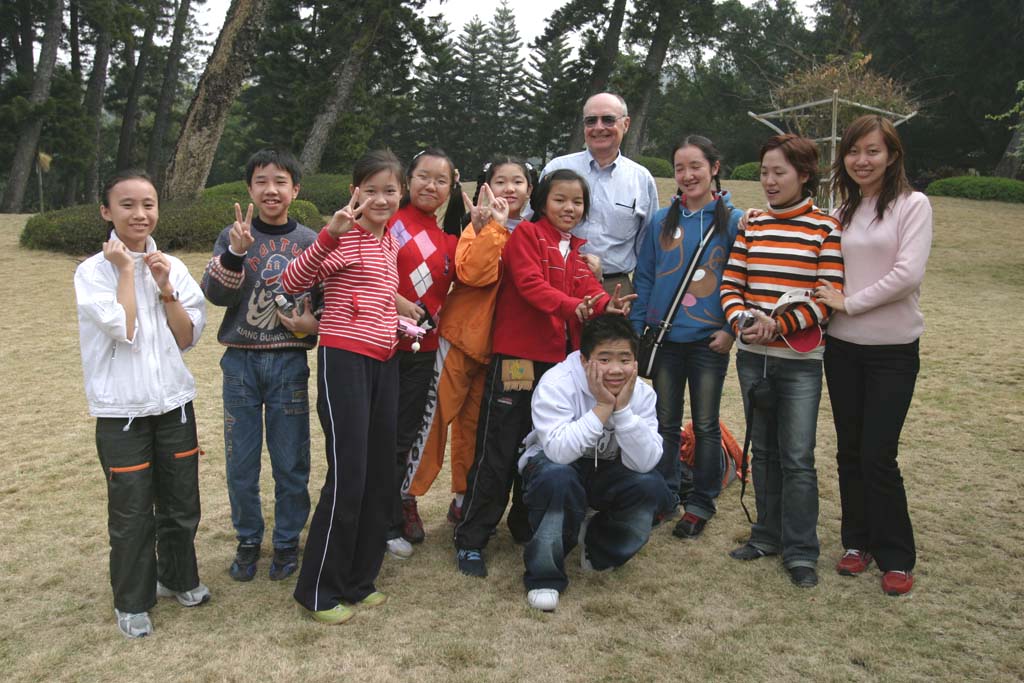 When all was over with, we were even better buddies than before. But Miss Chen's face was still red!
Then they started playing Eagle and Chicken. The eagle, here played by David on the left, tried to catch one of the line of chickens. The guard chicken, first in the line, tries to protect then. When the eagle moves in one direction, the whole line moves in the other, and so forth. When the eagle manages to touch one of the chickens, they trade places. It's a lot of fun.
Well, they wanted me to join in this one, too. So I became the eagle. (And maybe the only eagle in Chinese history to be wearing Ecco boots!) Here you see me trying to attack the chickens. Note that Miss Chen is a chicken, too. The guard chicken is taking particular delight in her job.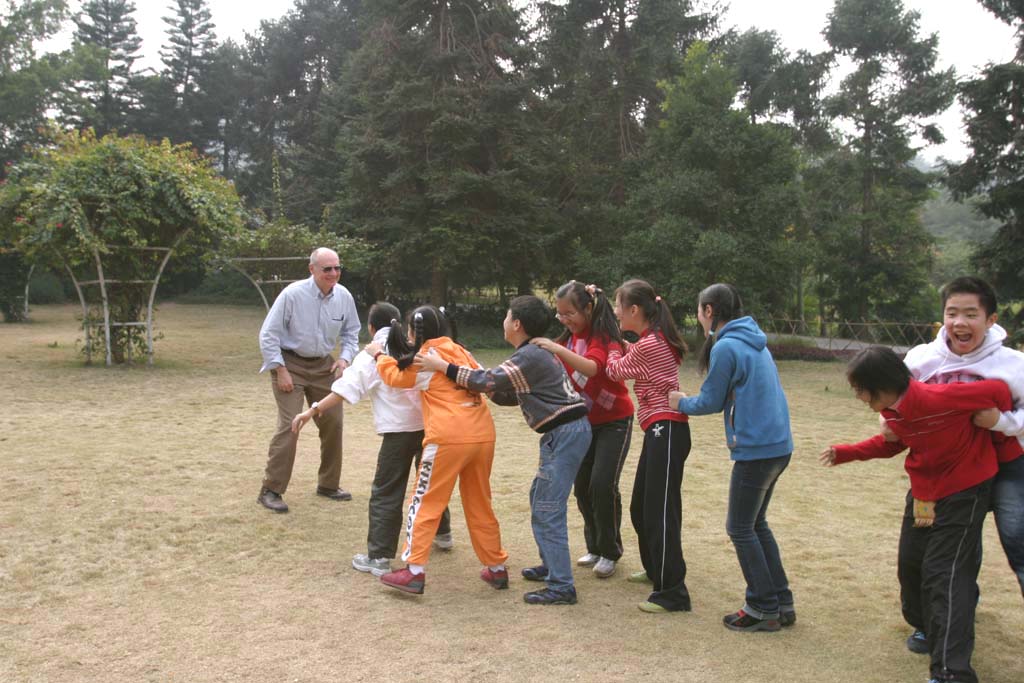 It took a little while, but I finally caught a chicken.
So I became a chicken. Bet you can't tell which one is me, can you? The guard chicken is swinging into action again.
The line sort of got piled up at the rear end.
Then David became the eagle. Miss Chen is doing yeoman duty guarding against him.