Thursday, 1 January 2004, Temple 6—A Short Rest
We stopped partway up for a little rest.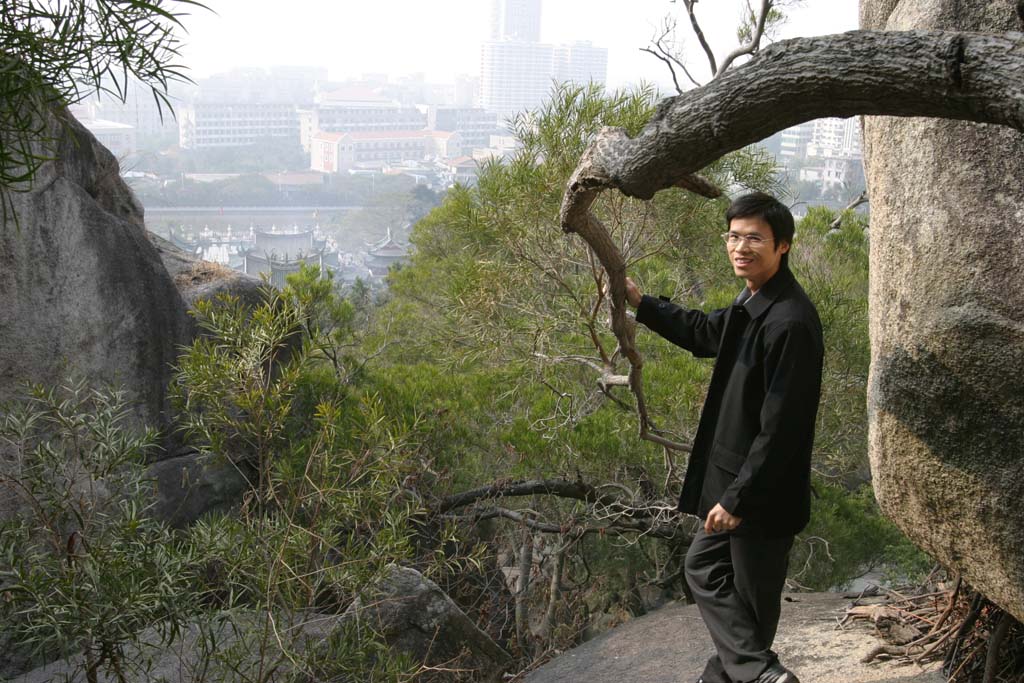 Johnnie is surveying Xiamen from our vantage point.
Johnnie's view of Xiamen.
The philosopher considers the world and his place in it. He seems content with what he sees.
Jinjin demonstrates her digital camera (actually, her husband's) to Johnnie.
C'mon, you can do it!
The three happy climbers and their ears.
It seems that Sukie needs a little stability from Jinjin.
Johnnie photographs the demure Sukie.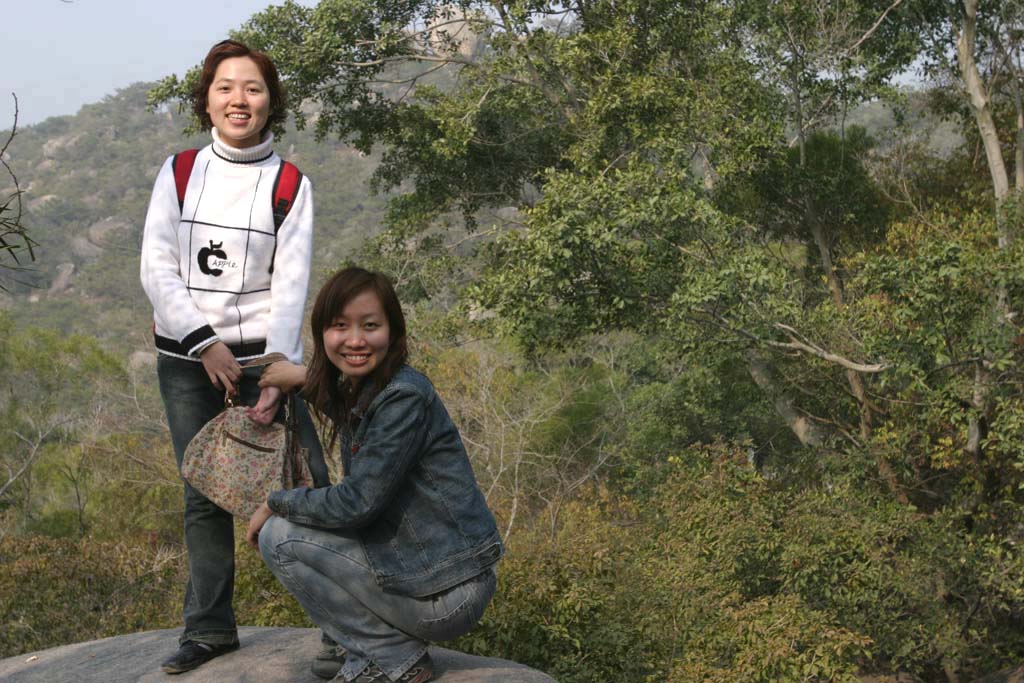 But she smiled more for me!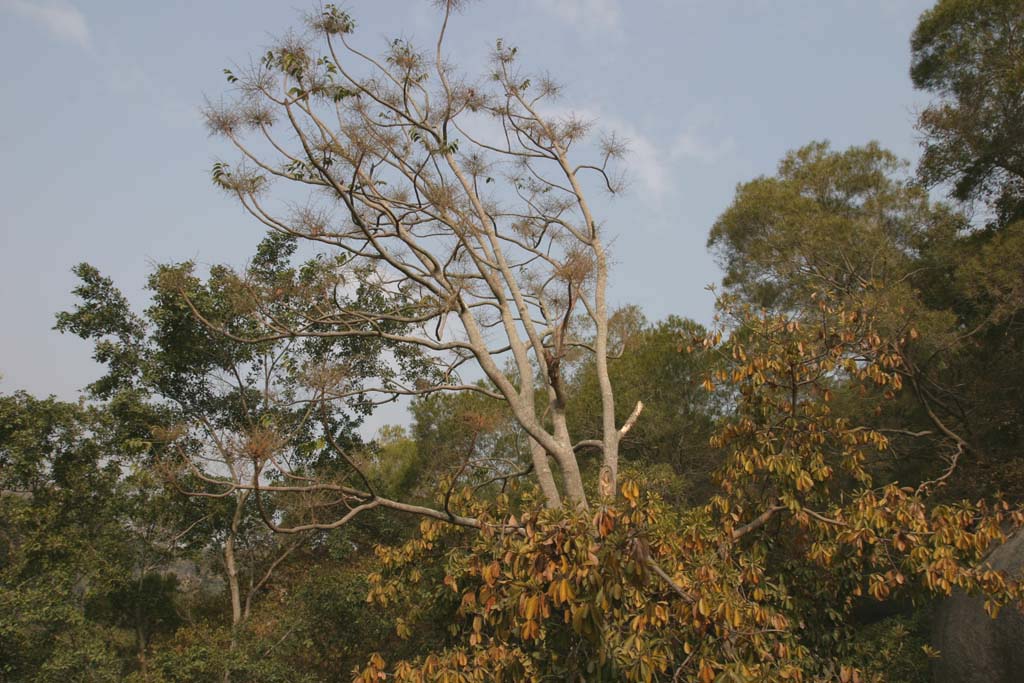 Some of the vegetation at the little stop.
Time to get down.
Almost at the top (we thought).