Thursday, 1 January 2004, Temple 7—More Climbing
We had to climb some more before we could reach the top. Here are some pictures from along the way, with a couple of short rests at scenic spots.
A boulder with an ancient character inscribed. But maybe more interesting is the hilltop in the background, with its collection of big boulders that looks as though they had been dumped there. That hill is similar to others nearby.
A higher view of Xiamen.
Jinjin enjoys the view from a resting place.
Look at the size of these boulders!
This was typical of the last part of the ascent—narrow, crooked paths.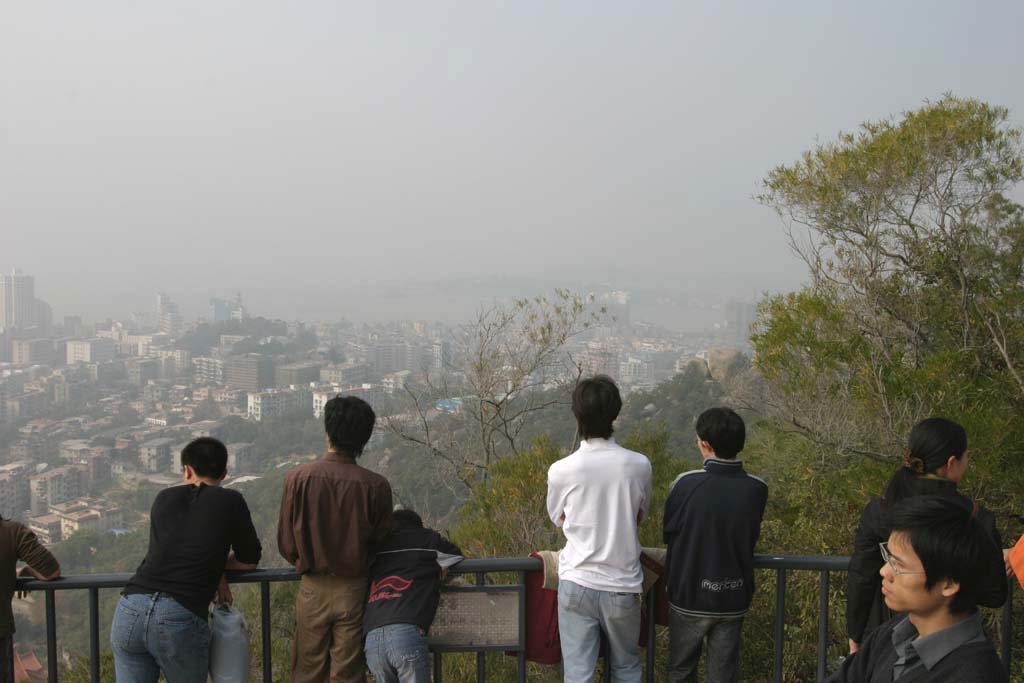 A better view of part of Xiamen.
So many ears for one guy!
Me and my three friends.
A very happy couple—Johnnie and Sukie.
A view of the temple below, plus the university on the far left.