3 July—Nashville (Indiana)
After Yellowwood Forest, we continued to Nashville (Indiana). This little town is now very much artsy-craftsy, but fun. It also seems to be a favored place for bikers to stop and rest.
Some of the many bikers passing through while we were there.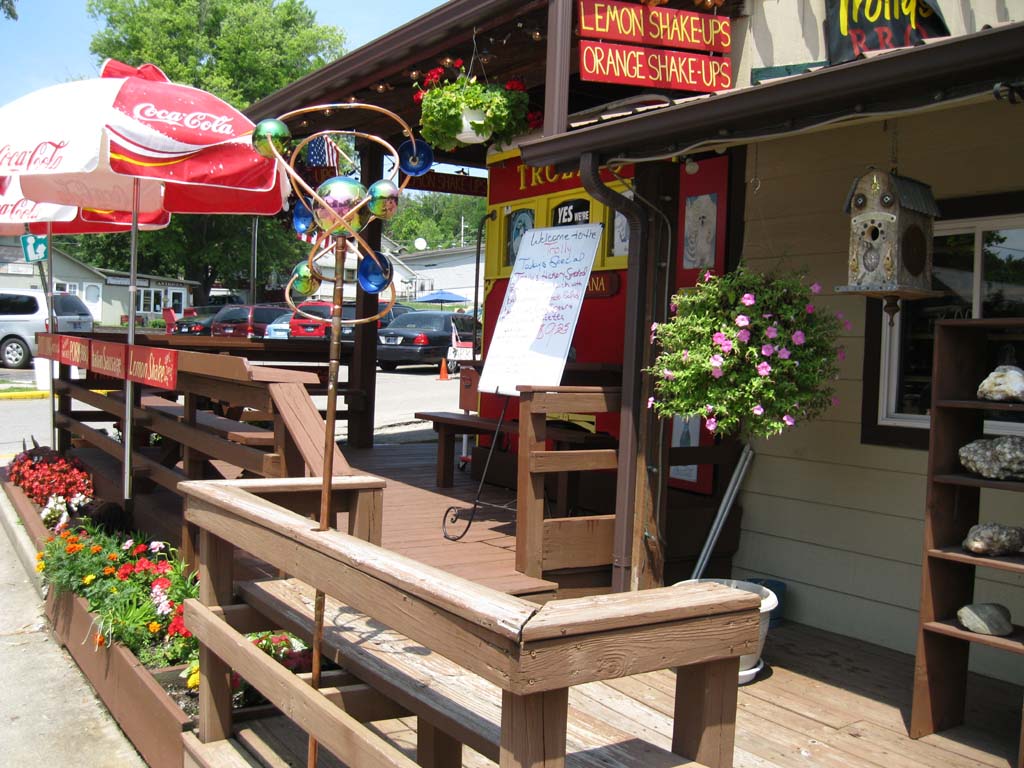 This place had excellent ice cream, just the thing for a hot day.
Nashville has many little galleries like this.
Sluicers in search of valuable minerals. Who knows what you might find?
This lifelike old guy gave Rong a start.
A typical side street in Nashville.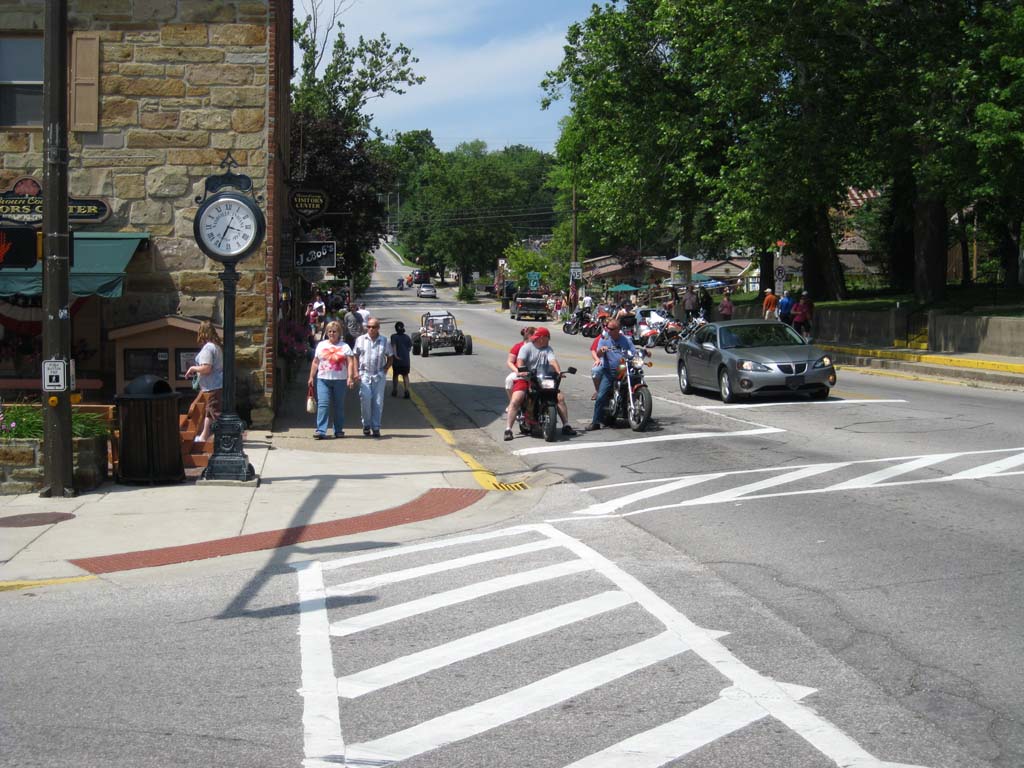 Nice place!
The Woodlands Gallery featured all sorts of things made from wood.