Fourth of July Parade—1
This is the corner from which we watched the parade. Just to the right was the reviewing stand, and behind us was a little hill with the courthouse. The parade was well-attended, and we were lucky that it didn't rain.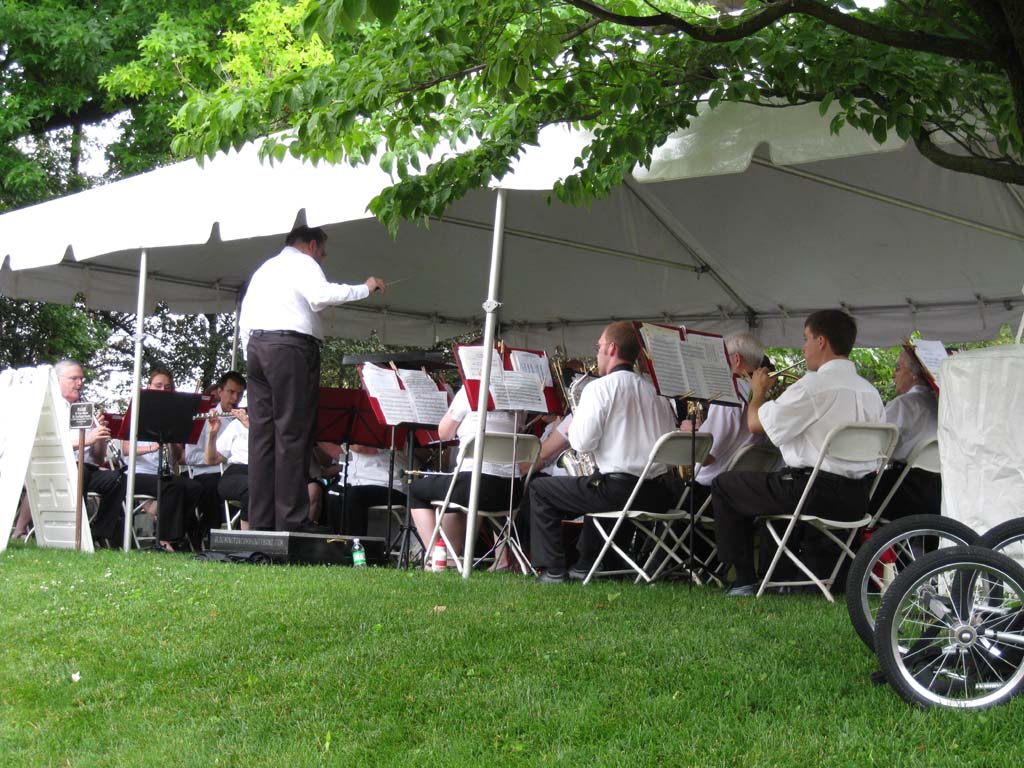 The Bloomington Community Band provided music before the parade began. They had played just two days before at the Pops Concert, too.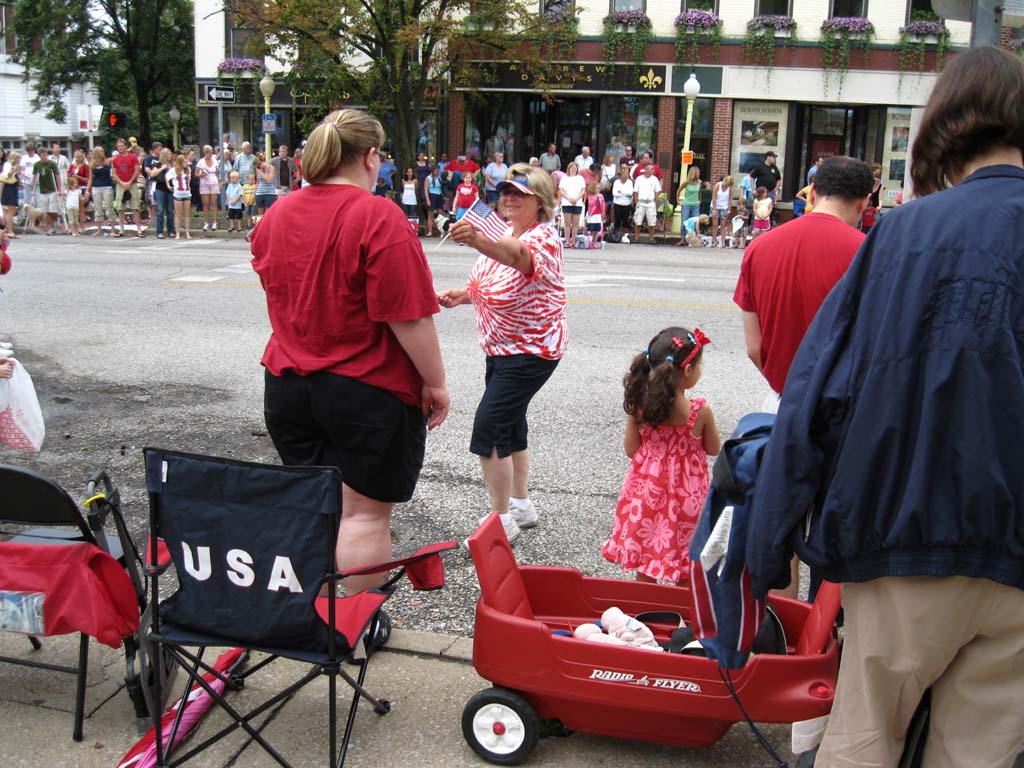 Flags were passed out along the route to all interested parties.
The opening ceremony included the traditional "Taps," played by two trumpeters. This one supplied the echo part.
Not sure what the Northside Exchange is, but it supplied one of the first cars in the parade.
Boy Scouts came by, carrying a large American flag.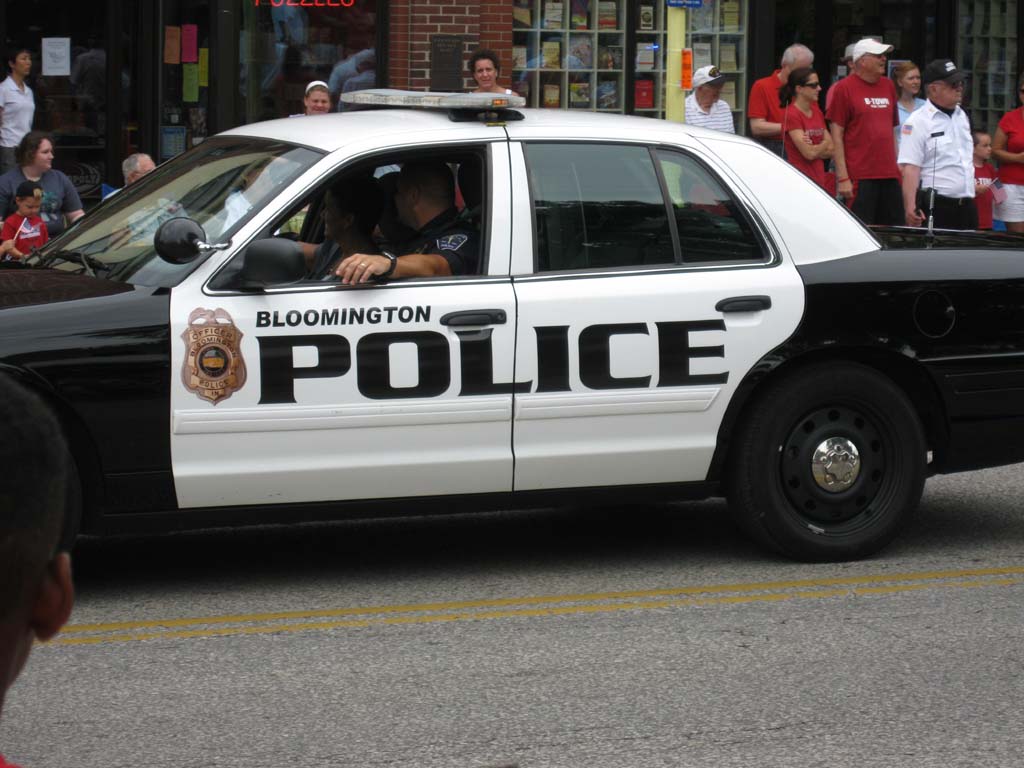 The police emergency department made an appearance, too.
Just before the real fire engines came this little guy. Note the hair.