Fourth of July Parade—2
Not quite sure what this was, but it featured a lot of monkeys and bananas.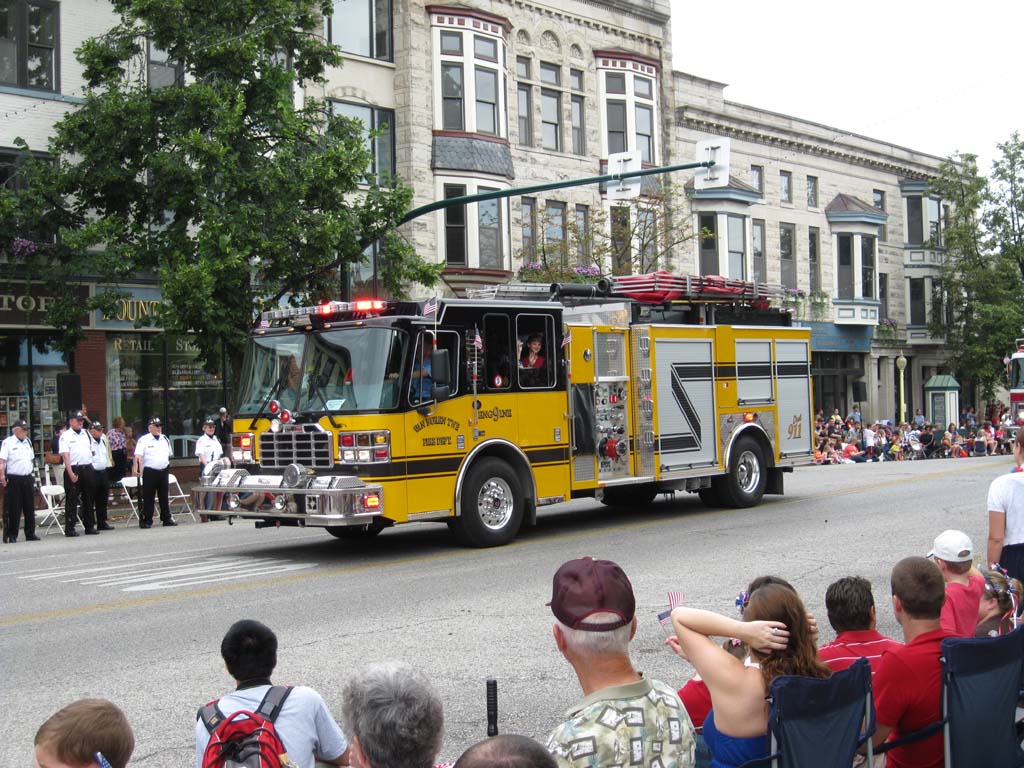 I came away from this parade thinking that there must be a lot of fires in Bloomington!
The Grand Marshal, Richard Spiegler.
The American Legion.
A one-man car, for sure.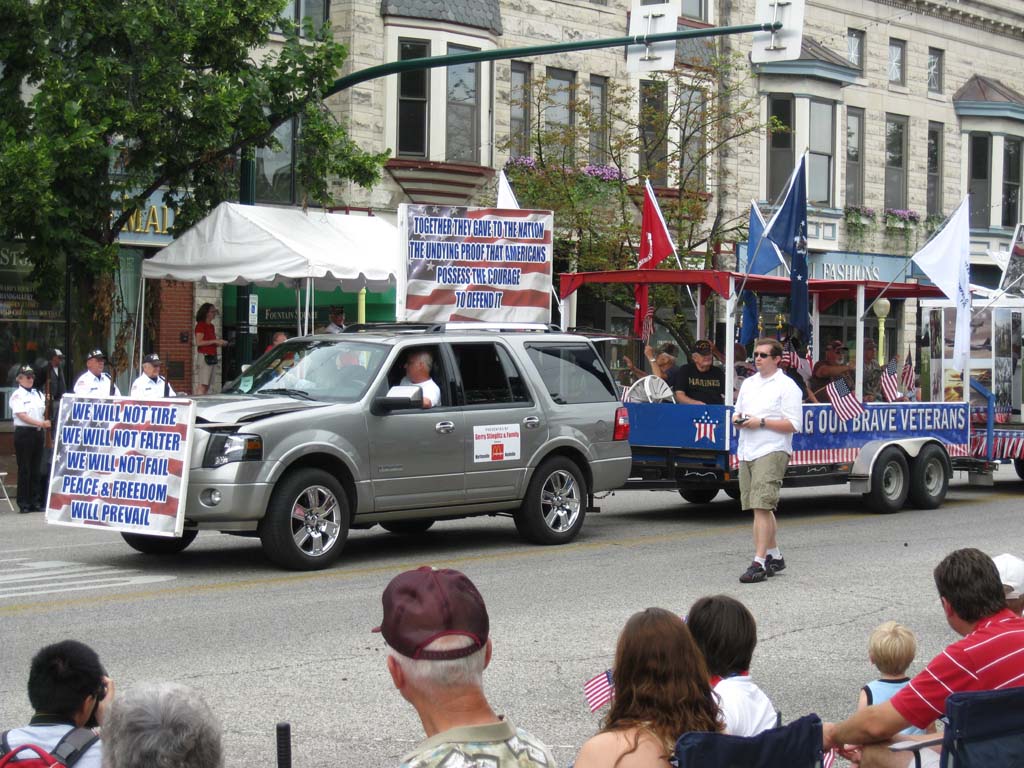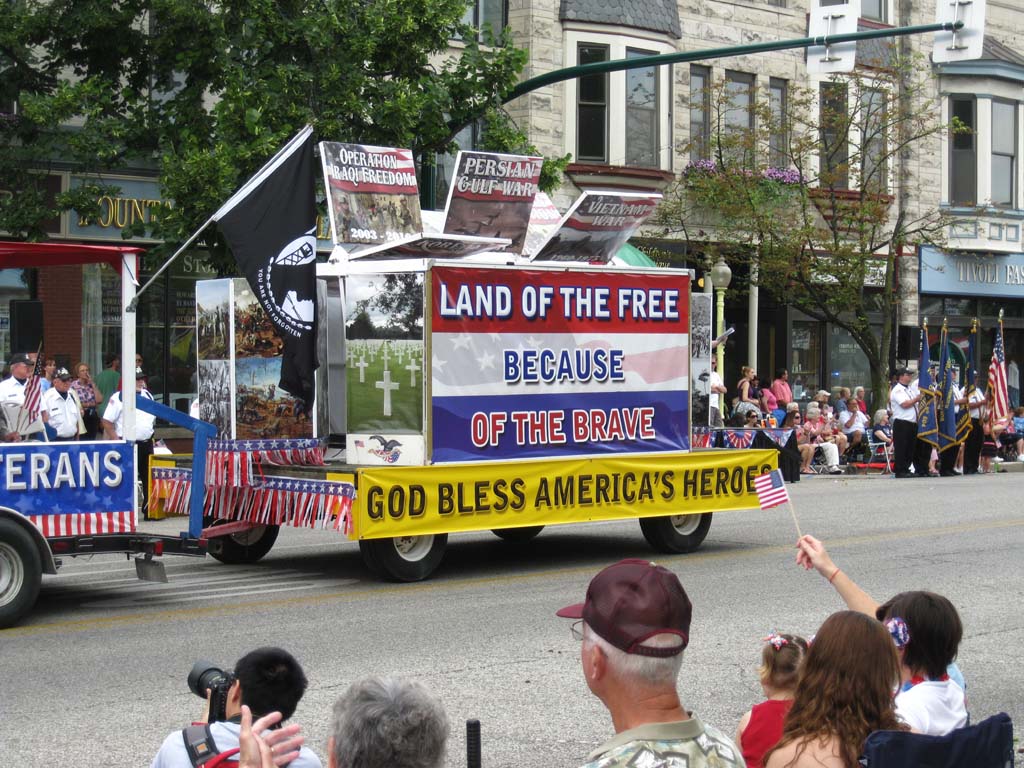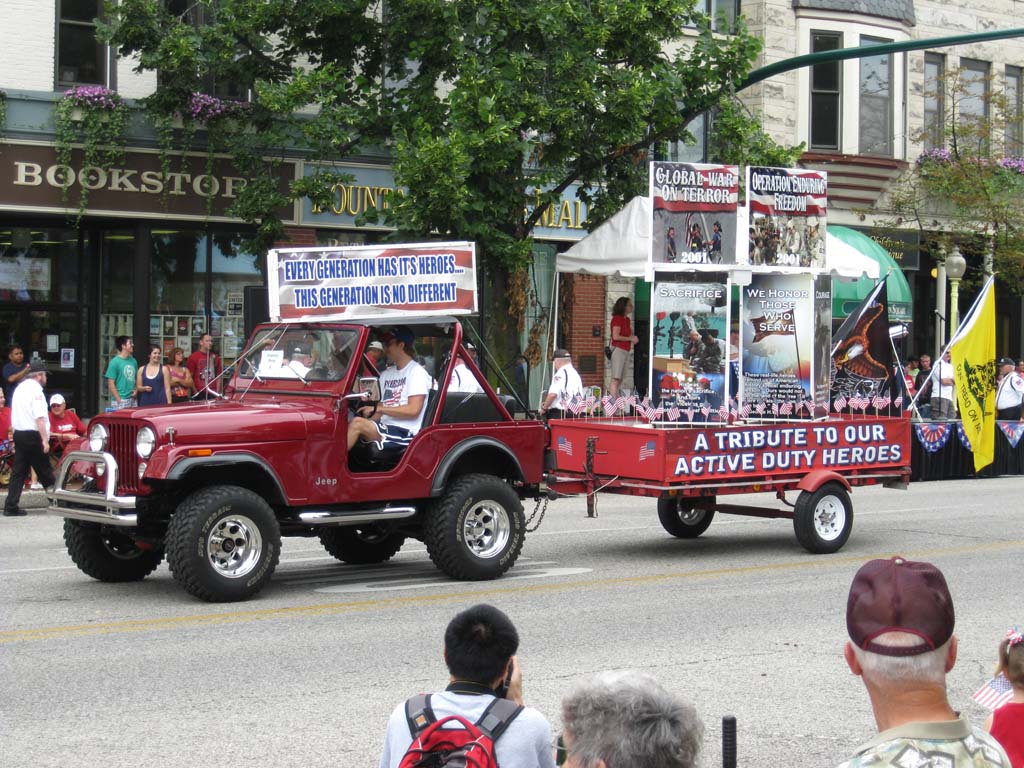 "Annies" from a local production.