Fourth of July Parade—3
The Annies strutting their stuff.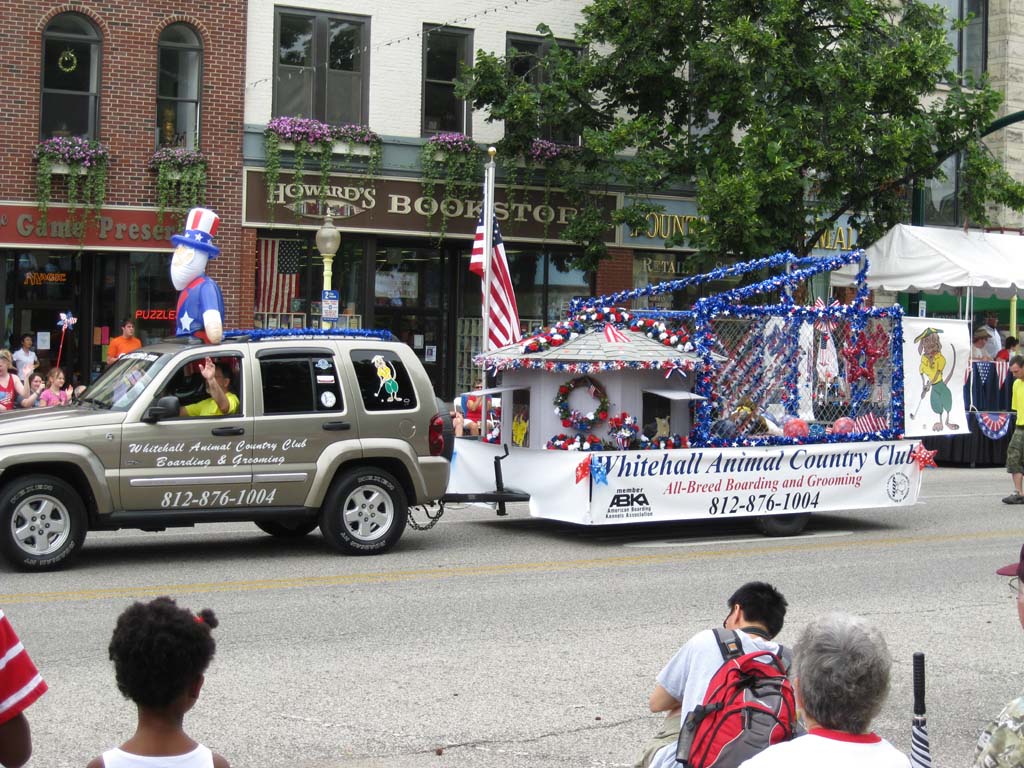 Surprising to me, at least, was the number of floats that were commercial advertisements. This one is for the Whitehall Animal Country Club.
A real Hummer.
Note sure whether these guys really fight fires, but at least they have fun with their 1937 Chevy truck.
A little music from the Prieboy Percussion Co.
A Hoosier community organization.
Even the local Roller Derby put in an appearance. They said that this was a prize-winning group, but I remember the original "Tuffy," and these girls looked much too sweet for that.
If you have a car like this, you gotta show it off, right?
Hoosier Tire's float.